Full HTC One X / HTC Endeavor specifications leaked
16 February 2012 by Olav Hellesø-Knutsen
HTC is expected to unveil the HTC One X a.k.a HTC Endeavor flagship model at Mobile World Congress later this month. A lot of detailed specifications has leake ahead of the announcement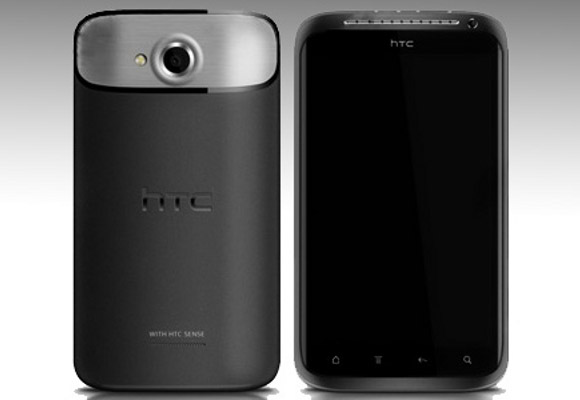 HTC is just days away from announcing its flagship model for 2012. The HTC Endeavor, also know as HTC Edge or HTC One X will be a powerful machine with specs to compete with most handsets from other vendors.
The HTC One X / Endeavor specifications are
4.7 inch display, 720 x 1280 pixel resolution, Super LCD
8 megapixel camera with LED flash
1.3 megapixel front camera
1080p video capture
1.5 GHz quad core processor from nVidia. Tegra 3
1 GB RAM
Wi-Fi a/b/g/n
HSDPA 21 Mbps
Bluetooth 4.0
A-GPS
FM radio
NFC
Digital compass, proximity sensor, ambient light sensor and gyro
Android 4.0 Ice Cream Sandwich
HTC Sense 4
micro SIM
32 GB internal storage. Not expandable
1800 mAh
Most of these parameters are common in new mid- to high-end smartphones released these days. A 8 megapixel camera resolution is the default in 2012. What we consider to be beyond average is the 4.7 inch HD display and the quad core processor. It's also interesting to see that more and more manufactures are switching over to the smaller micro SIM format.
We did not know that nVidia delivers any Tegra 3 processors with speeds beyond 1.3 GHz, so the "confirmed" nVidia AP33 1.5 GHz / XMM6260 processor might not be correct after all.
The generated HTC Sense 4.0 screenshots by Androidcentral base don the Rom Update Utility does indeed look nice.
HTC Sense 4.0 screenshots by Androidcentral.com
---
Alternatively post this in the Esato forum
Please sign in to your Esato account to leave a comment regarding this article
hmmmm looks like my amaze has its days numbered lol.....

1 MB RAM?
another 1MB RAM device~ LOL
1GB? Pfft... 1MB is where it's at.

[ This Message was edited by: Run_dawn10 on 2012-02-17 22:24 ]
Whats wrong with 1 gig ram??

On 2012-02-19 01:11:00, Bonovox wrote:
Whats wrong with 1 gig ram??

There's nothing wrong with 1 GB of RAM. They're just poking fun at a typo where it was 1MB of RAM instead of 1GB.

Nice bit of metal on that back


Ah never spotted that. Can you imagine 1mb ram?? Haha
---