Dell Streak Pro Android tablet leaket
19 May 2011 by Olav Hellesø-Knutsen
Information about an unnanounced 10 inch Dell tablet running Android Honeycomb on a dual-core Tegra 2 processor has leaked. Rumored name is Dell Streak Pro

Dell Streak Pro will have a 10 inch touch display and a 1280 x 800 pixel resolution. According to tweakers.net the operating system is Android Honeycomb and the CPU will be NVIDIA Tegra T20 running at 1 GHz. Older rumors claimed the Streak Pro would be running a T25 1.2 GHz CPU, but this turned out to be just that; a rumor.
The size of the tablet is 261 x 176,4 x 12,9 mm and the weight is 720 gram. The Streak 7 weight is 450 gram. It will have 1 GB memory installed and storage variants of 16, 32 and 64 GB. Streak Pro will get a 5 megapixel main camera and a 2 megapixel front camera. Battery capasity is 24.1 Wh giving a 12 hour usage time.
The leaked images seen below shows the Streak Pro attacked a docking station. Hopefully, the shipped power adaptor will be smaller than the one we can see on the picture.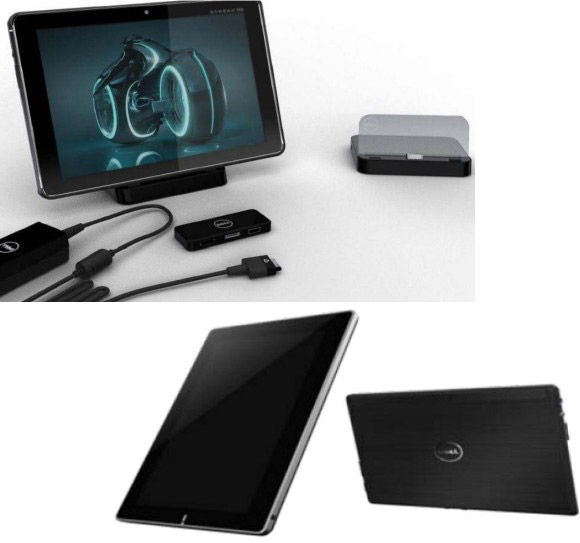 If the specifications turns out to be accurate, the Dell Streak Pro will be considerably larger than the 7 inch Streak as seen on the illustration below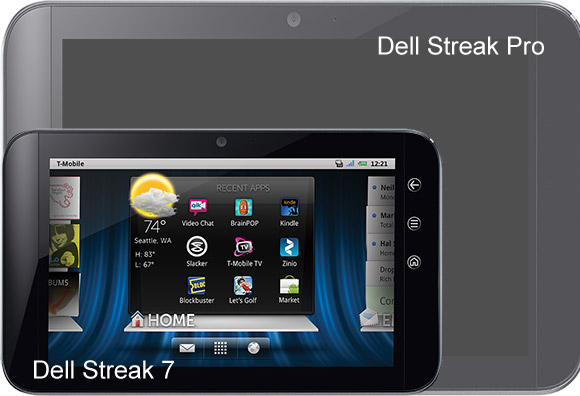 ---
Alternatively post this in the Esato forum
Please sign in to your Esato account to leave a comment regarding this article
looks good, though the accessories are not really fascinating, however is a product which surely deserves an inquiry
---