Asus introduces PadFone Infinity - Tablet and smartphone in one
3 March 2013 by Olav Hellesø-Knutsen
Asus has announced PadFone Infinity, the next generation 5-inch smartphone which turns into a 10-inch tablet when inserted into the Infinity Station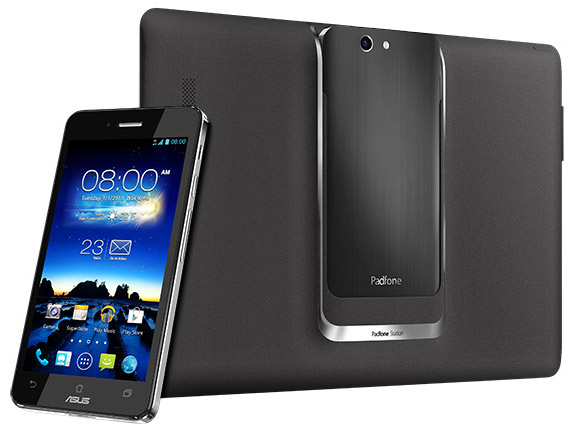 The first generation Asus PadFone was seen first at the Mobile World Congress last year. This week, Asus announced an update with specifications that matches the most powerful smartphones available. The 5-inch smartphone has now got a Full HD 1920 x 1080 display and it is one of the first being powered by the latest Snapdragon 600 processor which is the latest processor family from Qualcomm. Insert the smartphone into the companioned PadFone Infinity Station and it will be transformed to a 10.1-inch tablet. Asus has not tampered much with the Android operating system which makes it easier to do future updates of the operating system. To us, the first generation PadFone seemed like a good idea, but we are not sure if it sold very well. The specifications were not among the best but it seems like Asus has given the new PadFone smartphone more juice. Full HD display and the powerful 1.7 GHz quad-core processor can compete with most 5-inch smartphones available today. A 13 megapixel camera, LTE network support and the latest version of Android is further proof of that.
The PadFone Infinity Station does not run without the smartphone inserted into its back. But as soon at the smartphone is connected, the tablet lights up and works like any other 10.1-inch Android tablet. The Infinity Station is not only a display, there is also a large battery inside. According to Asus, the extra battery will double the 3G talk time up to 40 hours. The Infinity Station has also enough power to recharge the PadFone up to three times. The two-in-one solution also has its drawback: The combined weight is 771 gram. Quite heavy for a tablet.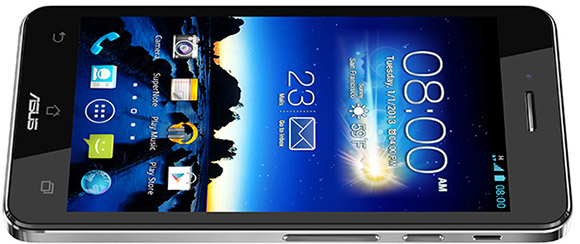 Asus PadFone Infinity highlights
PadFone

Size: 143.5 x 72.8 x 8.9 mm
Weight: 141 gram
5-inch Super IPS+ display with a 1920 x 1080 pixel resolution
2400 mAh battery

Infinity Station

Size: 264.6 x 181.6 x 10.6 mm
Weight: 530 gram
10.1-inch Super IPS+ display with a 1920 x 1080 pixel resolution
5000 mAh battery

1.7 GHz quad-core processor. Qualcomm Snapdragon 600. Adreno 320 GPU
2 GB RAM
64 GB internal storage
Networks: WCDMA/HSPA+ 900/2100, LTE 800/1800/2100/2600
13 megapixel camera (phone). f/2.0. No shutter lag
2 megapixel front camera (phone). Front camera on Pad
1080p video capture
Wi-Fi a/b/g/n/ac
USB 2.0
AGPS and Glonass
Bluetooth 4.0
Nano SIM slot
3.5 mm audio port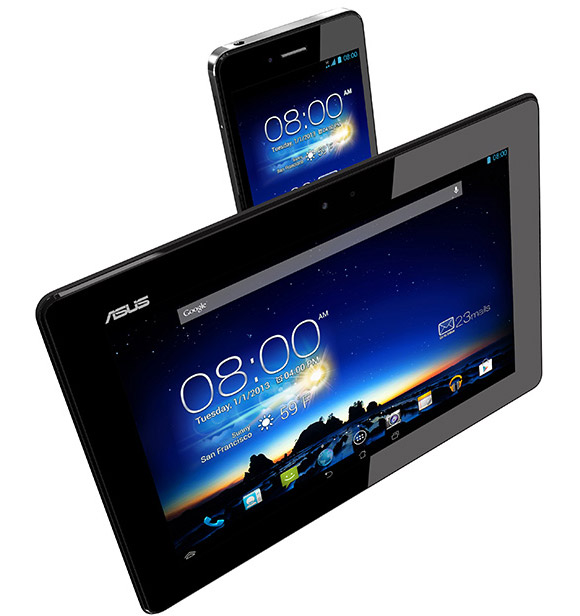 ---
Alternatively post this in the Esato forum
Please sign in to your Esato account to leave a comment regarding this article
I quite like this way of doing things. I recently seen camera samples from this phone and they looked really good
I like the look of this one, will it be available in the UK?
I have the new PadFone Infinity launched in October. It has faster processors (Quad-core 2.2 GHz Krait 400 vs Quad-core 1.7 GHz Krait) and chipset (Snapdragon 800 vs Snapdragon 600) and adds a microSD card slot. Otherwise the same as the first Infinity model and the phone body is identical so cases and covers for the first model does also fit the new model. The PadFone station, the tablet screen dock, is still the same. Battery capacity is also the same so with the faster CPUs, battery life is less.
With 32GB inside the phone and a 64GB microSDXC card I have plenty of space for music and movies. Memory cards formatted as exFAT are supported so I just inserted the same card I used on my previous phone (SGS4).
[ This Message was edited by: AbuBasim on 2016-08-16 07:01 ]
---