Three new L-series smartphones from LG
21 February 2012 by Olav Hellesø-Knutsen
LG today expanded its Android portfolio with the Optimus L3, Optimus L5 and Optimus L7 smartphones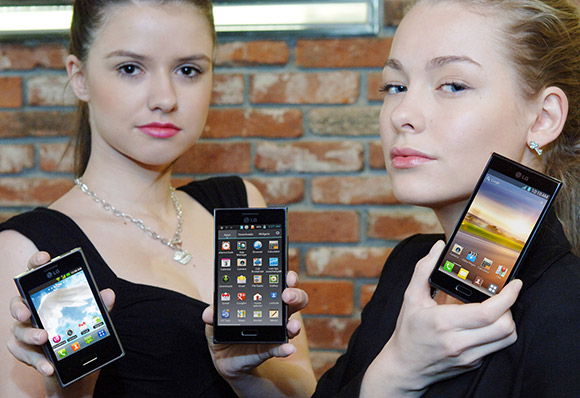 LG has probably revealed most of its arsenal of new devices a week before the Mobile World Congress takes place. It will be difficult to get the attention when all the major smartphone manufactures are fighting for spotlight next week. Some companies such as Sony and Huawei solve this by having their product announcement on Sunday the day before the MWC starts. The LG Optimus Vu 5-inch giant and the Optimus Tag LTE handset was announced during the weekend.
Today LG unveiled three new Android smartphones. We have seen the L3 before, but the L5 and L7 is new for us. All three devices will be part of LG's new L-Style series of smartphones. LG is differentiating itself from the other handset manufactures by using design as a marketing thing. According to LG the most- or second important factor for consumers when choosing a mobile phone is the design. And design is what's going to sell these new handsets. LG has created five new aesthetic elements which the company think will boost the sales figures:
Modern Square Style - for a comfortable grip
Floating Mass Technology - for a slimmer look
Seamless Layout - for a more intuitive arrangement of keys
Harmonized Design Contrast - utilizing metallic accents
Sensuous Slim Shape - naturally draws one's attention
Wow! Someone at LG has really done some brainstorming inventing these phrases. How she or he managed to sell these design philosophies to the management is beyond our imagination.
The LG L3 gallery:
No further detailed specifications was released today. The press release confirms that the L3 has a 3.2 inch display and that it will be available in Europe in March. Further details will be released by LG during
MWC
. The L5 has a 4 inch display while L7 is even larger with a 4.3 inch display. Both L5 and L7 will be shipped with Android 4.0 Ice Cream Sandwich and they will be for sale sometime during the first quarter 2012.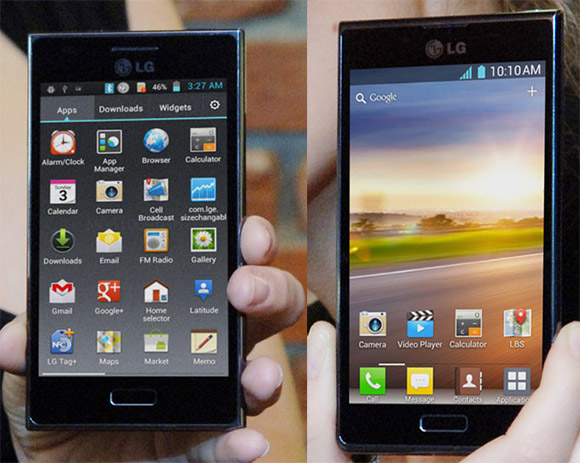 ---
Alternatively post this in the Esato forum
Please sign in to your Esato account to leave a comment regarding this article
---