SonyEricsson Image America
24 February 2005 by axxxr
Sony Ericsson and Esteemed Photographer Robert Clark Embark on First Photojournalistic Study of North America Captured With a Camera Phone

Sony Ericsson today announced the kick-off of the Image America tour with award-winning photographer Robert Clark. Clark will journey across North America, capturing spontaneous pictures through the viewfinder of the Sony Ericsson S710a camera phone. As a renowned photographer whose work has appeared on countless magazine and book covers, including National Geographic and Sports Illustrated, Clark is well known for his intimate and captivating photographs.
"It is truly exciting to have the opportunity to undertake such a prolific journey across North America, and have the opportunity to capture the people, places and things that make this country unique," said Robert Clark. "The camera phone is revolutionizing how we see the world, allowing us to capture intimate moments more spontaneously than ever before. This tour aims to be a defining moment in the era of digital photography -- elements of American life all captured with a high performance Sony Ericsson camera phone."
The Image America tour begins today as Clark leaves his hometown of New York City and ventures across the United States and into Canada. During the tour, Clark will make visits to over 25 states and countless cities and towns. Over 50 days, Clark will make scheduled stops in major cities including New York, Toronto, Seattle, San Francisco, Los Angeles, Las Vegas, Miami, New Orleans, Orlando, and Atlanta. The Image America tour will conclude in April when Robert returns to New York. Following the tour, Robert's photographs will be compiled into a commemorative book, celebrating his journey.
"The Image America tour, and our partnership with the very talented Robert Clark, provides a unique opportunity to capture the essence of the United States and Canada through something that most of us now consider essential to our lives -- the cell phone," said Frances Britchford, Vice President of Marketing for Sony Ericsson. "Robert's photographs are sure to demonstrate the power and perfection of the Sony Ericsson S710a's imaging capability. For experienced photographers or true photo novices, the S710a is the perfect tool to capture life's moments as they happen."
A selection of revolutionary photos taken during the IMAGE AMERICA tour will be published in American PHOTO Magazine, as well as put on exhibit for a limited time in New York following the tour. Additionally, the public can follow Robert's visual journey across America through an assortment of photos taken with the S710a, by visiting American PHOTO's Web site throughout the tour at http://www.americanphotomag.com/robertclark .
More information on the IMAGE AMERICA tour, Robert Clark and the Sony Ericsson S710a can be found online at http://www.sonyericsson.com/imageamerica .

About the Sony Ericsson S710a.The Sony Ericsson S710a used by Clark during the IMAGE AMERICA tour is a complete mobile imaging device developed in close coordination with Sony Cyber-shot(R) camera experts. With its 1.3 megapixel CCD camera and 2.3 inch color screen, the S710a captures and displays vivid images. And, the S710a allows for 8x digital zoom and includes features like automatic exposure control, a photo light for darker environments and fun picture effects.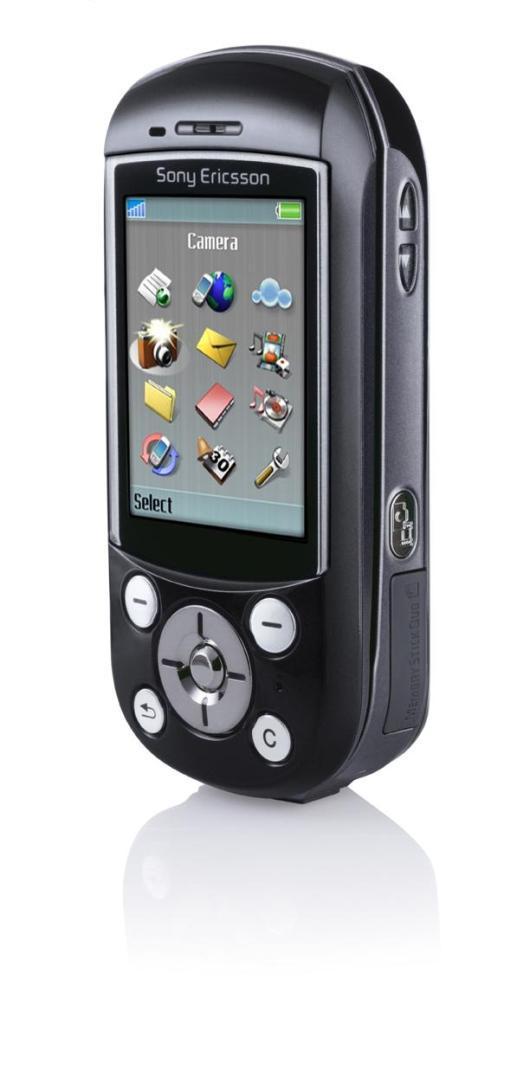 ---