Siemens presents the new A-Series
24 February 2005 by axxxr
Siemens introduces the A-Series such as the AX75, A75 and A70,Attractive and distinctively designed, each offers the most essential communication tools, all presented in an easy–to-use and high quality package.

Setting the standard for all A-Series handsets from Siemens, the 'Simply Ingenious' promise epitomizes the design, quality, ease-of-use and essential feature set that is consistently guaranteed from the new range. Taking Siemens heritage and tradition of technological excellence and innovation, the A-Series has evolved to create a qualitative and reliable 'easy-to-use' range of handsets. All the essential elements required for communication have been selected, ergonomically designed and tested to provide users with easy-to-handle handsets.

By focusing on contemporary and essential elements, Siemens A-Series delivers consistency in their hardware, software and essential feature set offerings. A well structured keypad and navigation key unite the handsets and allow for easy communication. The software packages available for each of the handsets support instinctive use, such as the proven user interface, the reduced number of clicks required to access functions and increased sensitivity of the key pressure required to use the handset. All these qualities can be discovered in the first range of handsets from the new A-Series, as highlighted below.

AX75

The flagship product within the new 75 A-Series sets the standard for consumers seeking an easy to use phone with everything required to organize every day lives. The 65,536 color display, 128 x 128 resolution, and MMS supporting text, still images, voice and animations, ensure all the essential features make communication easy. Ergonomically tested to deliver an enhanced user experience, the AX75 features enlarged keys on the structured keypad and clear straightforward menu options for easy, hassle free communication. Available in Ice Blue and Cream Stone colors, with a day, week and month calendar, a birthday reminder feature and an address book, IRDA interface, WAP and GPRS, the AX75 far exceeds its expectations and make it the perfect basic organizer.

A75

The A75 is designed to keep consumers connected. Intuitively crafted, its contemporary design ensures quick, easy and trouble free communication. With an essential feature set allowing convenience and connectivity, the A75 benefits from a simple-to-use 4-way navigation key. A compact, distinct shape with chrome navy keys and a painted finish gives it a defining style and also make it easy to handle. Available in eye-catching Atlantic Blue and Polar Silver colors, this lightweight pocket sized handset with a large 4.096 color screen and 101 x 80 pixels is perfect for those who want the spontaneity of a mobile phone, but also an element of young style whilst on the move.

A70

The new Siemens A70 is perfect for first time buyers who desire simple, reliable and affordable communication, all combined in one neat package. Specifically tailored for individuals who only want to talk and text, the A70 offers an essential feature set, including SMS, EMS, intuitively built two-way navigation keys and a clear keypad with straightforward menu options to ensure effortless navigation. Ease-of-use is also supported by T9 intelligent typing functionality and programmable soft keys. Available in Pebble and Palladium colors, the ergonomically shaped A70 is perfect for those who wish to make their first experience with a mobile phone pleasant, comfortable and most importantly affordable.

The A-Series epitomizes Siemens commitment to quality design, ingenious engineeringand reliability in performance.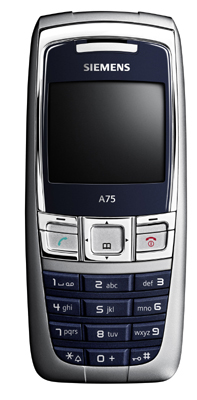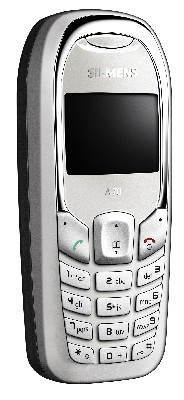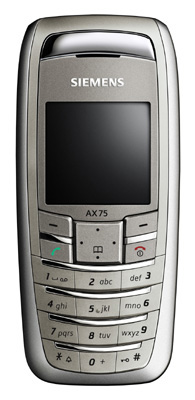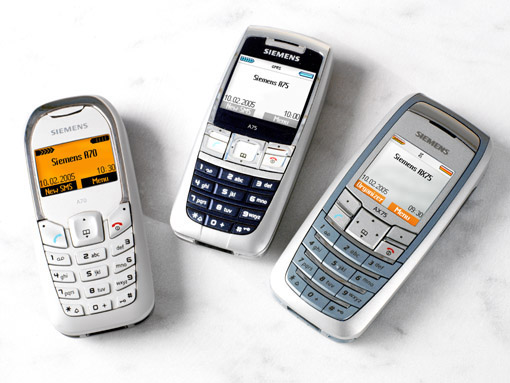 ---