New Siemens CX70 EMOTY
10 September 2004 by axxxr
Siemens mobile today announced the CX70 EMOTY, a new phone designed to better communicate emotions via MMS.
Press Release:
Munich, Sep 10, 2004 |
Today Siemens Information and Communication Mobile (Siemens mobile) unveils the CX70 EMOTY – the first ever multimedia handset that enables consumers to share emotions with others in a new way of emotional communication. The CX70 EMOTY is equipped with a special cover including a bridgeless keypad with ten emotional categories and integrated stroke, press and shake sensors, with which the users' emotions can be conveyed to animated 3D-characters, sharing emotional MMS with friends. With other distinctive features such as a state-of-the-art VGA camera, and three different 3D animated pre-installed phone pilots, this interactive phone will be at the heart of everyone's social life.

The CX70 EMOTY is all about emotion. Not only does it let you capture individual emotions with its large color display, new sensor-filled cover and preinstalled animated 3D-characters, but it also enables users to send these moments to all MMS capable mobile phones. A full range of messaging features including integrated VGA camera with video recording, MMS, Email and instant messaging, which allow users to maintain a list of buddies to enable immediate chatting, make this handset the perfect companion for those who just can't stop socializing. And thanks to Push-and-Talk (PaT) capabilities (depends on the operator) , users can send voice messages to a number of friends with the simple touch of a button .

With the three preinstalled 3D EMOTY-characters – Laura, Joey, and Wobble – to play with and ten emotional categories on the keypad to choose from, such as love and happiness to sadness and anger, the CX70 EMOTY lets users express their feelings.

By using the integrated stroke, press and shake sensors intuitively, the animated character is controlled to express the users' moods. The sensors identify the intensity of the users' moods and in turn, the EMOTY character responds at the same level. Together with a text, the conveyed emotion can then be sent as an animation via MMS to all MMS capable mobile phones to be shared with others. Variants of the pre-installed characters with further characters, including Garfield , will be downloadable from the Siemens WAP portal.

The look and feel of the CX70 EMOTY can also be changed with just one click. New themes with color, icons and keywords can be downloaded with the help of the 3D download assistant, allowing users to personalize their phones. Additionally, the photo editor lets you edit and add effects to your photo messages – so regardless of what you want to say your message will definitely be understood.

New 3D technology makes the preinstalled games highly realistic and exhilarating. Siemens 3D Rally is a racing challenge with the look and feel of a console game, and with a five-way joystick and the opportunity to play other games such as 3D Extreme Bowling the CX70 EMOTY gives users another reason to be entertained. Furthermore, games that use the integrated sensors can be downloaded from Siemens and other download portals.

Thorsten Heins , President of Mobile Phones within Siemens mobile , said: "The CX70 EMOTY is all about fun and Siemens mobile is the first company to introduce a handset with fully-functional sensor-controlled emotional communication. Young consumers everywhere can now send and receive messages from friends, assigning mood levels and emotions to MMS messages, forever changing the way we view communication on an emotional level.''

The CX70 EMOTY comes with a wide range of Siemens Original Accessories to allow a maximum of convenience. Additional accessories include a variety of stylish CLIPit Covers Premium in exceptional materials, an attachable flash with red-eye reduction for the integrated camera, a choice of headsets, various chargers, data cables and a SyncStation, an extra battery and a flexible Car Kit Portable.

The phone will be sold in Europe and Asia Pacific from the fourth quarter 2004. It will be offered in the color 'Bluewater' and its price will be available locally.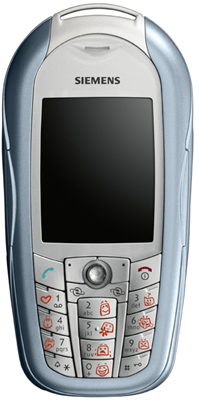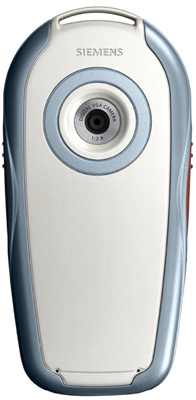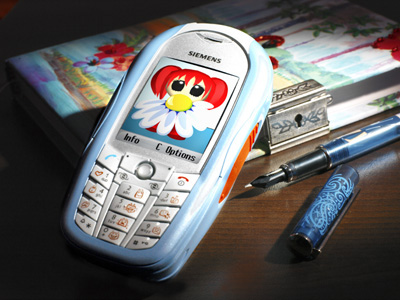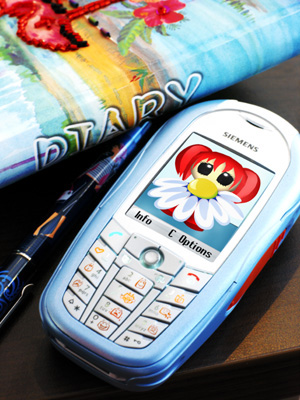 Via:siemens.com

---