Sony Ericsson launches a new redesigned web site
22 September 2009 by Olav Hellesø-Knutsen
The visual change comes shortly after the announcement of the realignment of the Sony Ericsson brand. The green Sony Ericsson circular logo are now followed by seven new colour variations
As far as I can see, only visual elements have changed. The navigation structure and content is the same. The usual green Sony Ericsson logo ball are replaced with one of 6 colour variants. Sony Ericsson says the change will expand the appeal of its globally recognized "liquid identity" logo. The company also aims to adopt a more open and questioning attitude by inviting greater consumer participation in the brand through a stronger focus on interactive digital and social media channels.

The earlier released press release mentioned that seven colours would be added and that means we should expect two more. The process of converting the old sonyericsson.com to a new web site is still in progress and some pages haven't been updated.
Sony Ericsson have already adopted many of Sony's brand names. For example CyberShot and Walkman. Sony and Sony Ericsson will use the "make.believe" as a group wide brand message that unites Sony's communication initiatives across electronics, games, movies, mobile phones etc.
This is actually a graphical explanation of the phrase as drawn by Sony.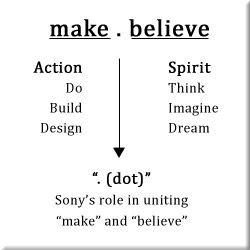 Fusing communication and entertainment has been at the core of Sony Ericsson's offering since the start of the joint venture. "make.believe" aligns Sony Ericsson with the Sony Group companies and reflects the coming together of communication and entertainment. By re-aligning our brand and adopting "make.believe" we further highlight our entertainment offering to consumers," said Cathy Davies, Head of Brand Strategy at Sony Ericsson.
Feel free to use the comment field below and give me your best guess how much this kind of re-branding will cost.
Old SonyEricsson.com design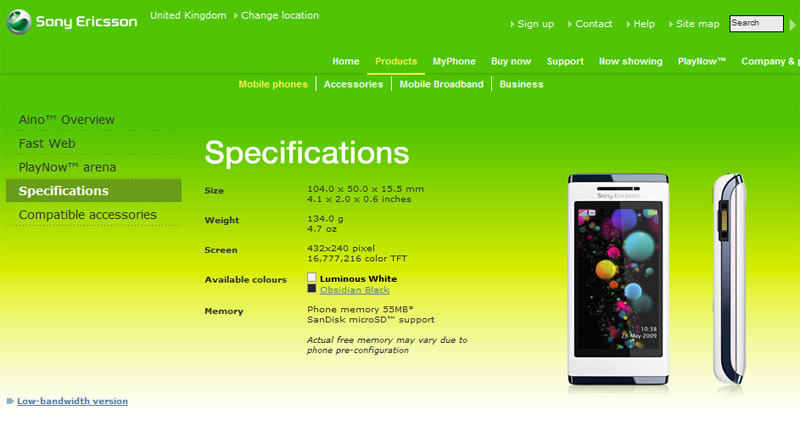 Updated / new design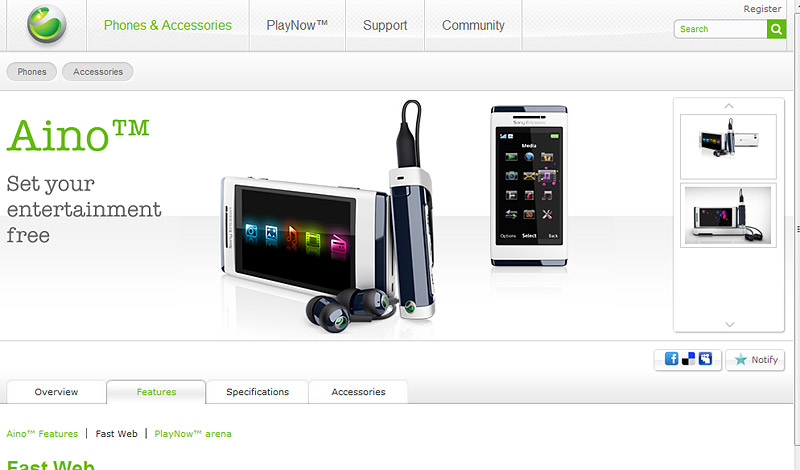 ---