Pantech&Curitelís 3.1 Megapixel TV camera phone
19 July 2004 by axxxr
Pantech&Curitel releases PH-S5000V and PH-K1000V, 3.1-megapixel camera phones equipped with an external TV receiver and a mechanical shutter.
The two models adopt the companyís world first 3-mega CMOS camera module and receive TV and FM radio signals, the company added.
The mechanical shutter automatically controls the shutterspeeds according to the amount of light, thereby minimizes shaking and allows various photo editing modes.
Users can download up to 20 music files from their computers by using the built-in MP3 player. The camcorder allows up to 160 minute continuous recording of moving images.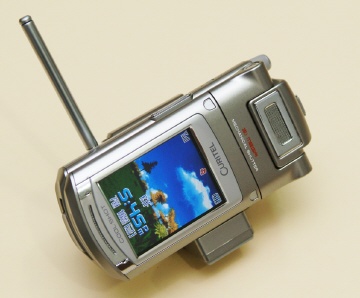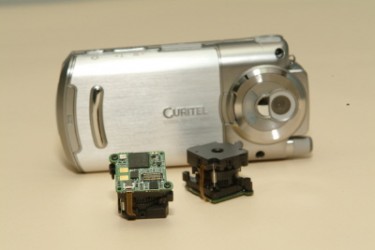 ---