Nokia Lumia 920 could be first Windows Phone with PureView camera
31 August 2012 by Olav Hellesø-Knutsen
Leaked pictures of two unannounced Nokia smartphones could be the first evidence that the PureView camera technology are coming to the Windows Phone platform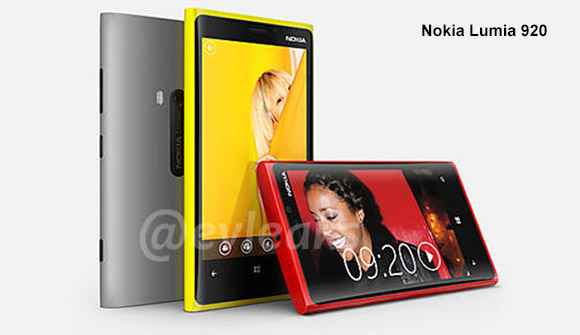 Nokia will probably announce the two handsets at the Nokia World event next week. We have no doubt that Nokia eventually will use technology developed for the 808 PureView in other devices, but the timing has been uncertain.
Nokia Lumia 820 is a 4.3 inch Windows Phone 8 smartphone and it will be available in 7 different colours. Nokia Lumia 920 is a larger unit with a 4.5 inch display and the rumours says that this model could have PureView technology inside. Nokia took the world by storm when it introduced the 41 megapixels smartphone at the Mobile World Congress earlier this year. The Nokia 808 PureView captures photos using a very large 41 sensor and saves a smaller image by interpolate the original photo. The sensor in the 808 Pureview is huge and it requires a physical large space. We doubt the Lumia 920 will have a large 41 megapixels sensor, but a 20 to 30 megapixels sensor with the same pixel density should be doable. The final image quality will still benefit from the interpolation from a large sensor.
The Lumia 800 has been around for almost a year, so it is time for the replacement model.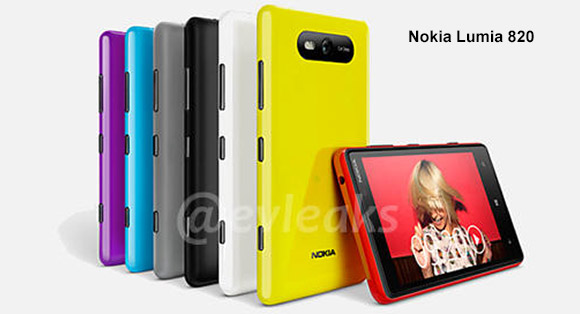 ---
Alternatively post this in the Esato forum
Please sign in to your Esato account to leave a comment regarding this article
Woah that's gonna be a BOMB

If Really This Is The First Windows Phone With Technology Pureview, Will Extremely DISAPPOINTING !
in Terms Of Cpu, Gpu, Memory Ram, Display, Battery Life And Mainly Design... He Is Excellent !
But Launch a Smartphone Pureview Without Xenon Flash, Is a BIG MISTAKE !!!
Agree That For The Standards Current The Addition Of a Xenon Flash Would Dangerous Because Become The Apparatus
FAT
Too, For Compete With The
SKINNY
Samsung Ativ S And Htc Accord, However a Windows Pureview Without Xenon Flash The Makes More a Great Cameraphone On Market And Not The Best Cameraphone Of Market To Side Of
808 PUREVIEW
!
Tremendous "Ball Out" NOKIA !
P.S (1): Because Not Recreate a N8 With Biggest Display, Software And Hardware Windows 8 And PUREVIEW Technology ???
It Would The Solution Ideal !!!
P.S (2): Nokia Windows Phone 8 PureView No Xenon Flash... Excuse !

Prefer SAMSUNG ATIV S !!!

This is what I've been really waiting for!!

Dam, this looks good

If this gets a xenon flash and a 41mp or at least 21mpbsensor, i'll be pissed. If not, i'll still be happy with my collector's item nokia 808

Looks kind of fake to me. I am expecting something more from nokia than what the picture and leaks suggest.
If it has a proper flash, I Will buy it the day it hit the stores
Lumia 920 PureView Very...Very...Very...Very Nice Device !
Carl Zeiss Lens Vario Tessar Wide Angle 26mm (f/2.0), PureView With Optical Image Stabilization, Camcorder FullHD, PureMotion HD+, Wireless Charging, 32 Gigabytes Mass Memory, Windows Phone 8, 1.5 Ghz Dual Core Krait, 1 Gigabyte Memory Ram, Design Superb... Lumia 920 PureView Will Be a Great Success Criticizes And Sales !!!
P.S: Viva The Empire Nokian !!!
Yeah.... Thats a shame, nothing for me here.
---