Official LG Optimus Sol images emerges
22 August 2011 by Olav Hellesø-Knutsen
Some images of the unannounced LG Optimus Sol Android smartphone has emerged. The mid-range LG model has a single core processor and 3.8 inch AMOLED display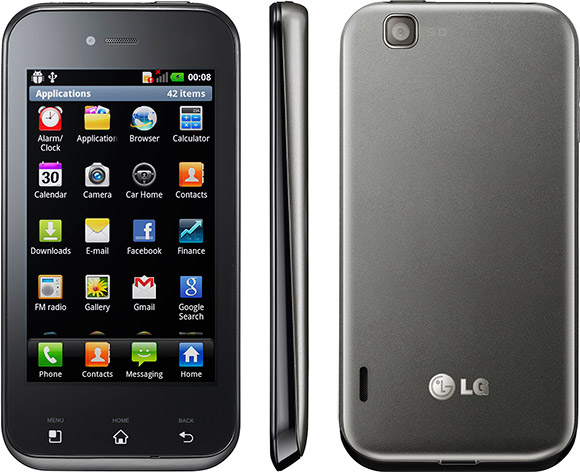 Update: LG Optimus Sol is confirmed
We have earlier heard rumors of a LG Optimus Sol E730 Android 2.3 Gingerbread smartphone which supposedly are having a 1GHz processor and a 3.8 inch AMOLED touch display with a 480 x 800 pixel resolution. This is rumors, but it has been strengthened by a new video and some leaked press photos. The LG Optimus Sol has 5 megapixel camera in addition to a front facing camera. There is nothing revolutionary about this model so to expect volume sales, LG will have to set the price right.
Images by Bestboyz.de
A LG road-map has leaked ant it tells us that LG has 6 new touchscreen models coming out later this year where the Optimus Sol is one of them. The model sketches in the image below is just that. No confirmed information, and no confirmed design. Observant readers might notice the different number of touch keys on the Optimus Sol sketch and the product image.
Starting from the top left
LG Fantasy is a Windows Phone 7 model. Seems to have a very large display. 4.5++ inch?
LG Univa / Optimus Two has a 800MHz processor, 3.5 inch display with a 320 x 480 resolution, Android 2.3 Gingerbread and Wi-Fi with DLNA support.
LG Prada K2 has a dual core processor and a 4.3 inch NOVA display. 8 megapixel camera and a 1.3 megapixel front camera. 16 GB storage. HSPA+ network support.
LG Gelato = confirmed to be LG Optimus Net
LG E2. We don't have any rumored specs for this is a small Android powered device, but it seems to be a very small one. 2.6 inch display maybe?
LG Optimus Sol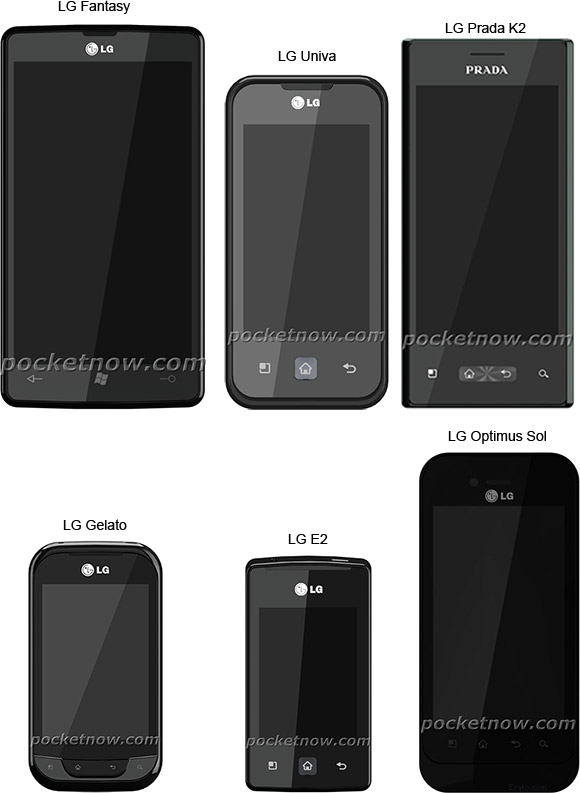 ---
Alternatively post this in the Esato forum
Please sign in to your Esato account to leave a comment regarding this article
---