Nokia strengthen its imaging knowledge by acquiring developers and technolog from Scalado
14 June 2012 by Olav Hellesø-Knutsen
Nokia today announced that it will acquire developers, technologies and intellectual property from the image specialists Scalado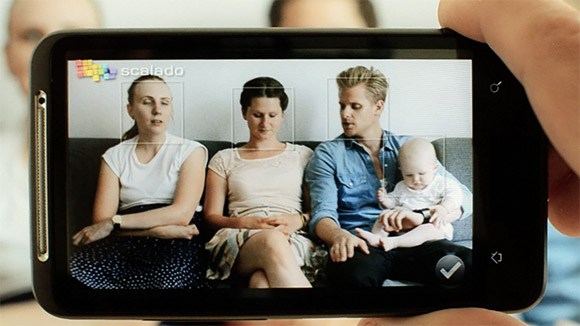 Scalado has developed many of the added photo features found in recently sold smartphones. Facedetection, smile detection, panorama, zero shutter lag, remove and image stitch are some of these. Most of Scalado's imaging products are licensed to mobile manufacturers but the company has also recently release an app for Android and iOS. Scalado has developed technology used in real-time when capturing photos, but it has also created some apps for viewing and editing images stored on the device.
One of Scalado's strengths is that most of its technology can be run smoothly on devices without fast quad-core processors.
Scalado AB will continue to exist and all existing customer agreements and obligations will remain with Scalado AB. Scalado's site in Lund, Sweden is planned to become a key site for Nokia's imaging software for smartphones.
Below is a demonstration of the Scalado Panorama we was shown during the Mobile World Congress earlier this year. It is on of many applications which will find its way to the next generation of mobile phones.
---
Alternatively post this in the Esato forum
Please sign in to your Esato account to leave a comment regarding this article
---