Nikon unveils the Coolpix S800c 16 megapixel compact camera running on Android 2.3 Gingerbread
22 August 2012 by Olav Hellesø-Knutsen
Nikon today announced a 16 megapixels compact camera with a 3.5 inch OLED screen, built-in WiFi which runs on Android 2.3 Gingerbread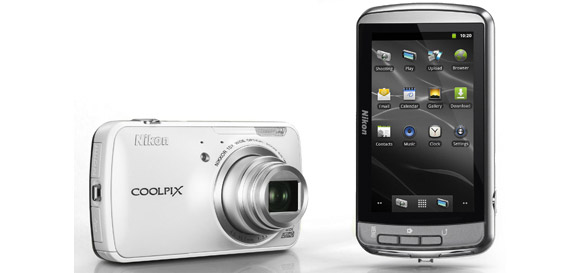 Nikon today announced that it has release a compact camera running on Android 2.3 Gingerbread in line with the rumours we heard earlier. Our interest in the Nikon Coolpix S800c if course because it is the first camera from Nikon which runs on the Android operating system. You can't make calls with the Coolpix S800c, but it has built-in Wi-Fi so it is more like a small table without 3G.
Tested using the CIPA standard, the battery will last for 140 photos. If you turn GPS for geo-tagging and Wi-Fi for uploading of images to social networks you should expect even less shots per charging.
What you do get is a 16 megapixel camera with 1080p HD video capture. The Coolpix S800c has a focal length from 25 mm to 250 mm (10x zoom) with optical image stabilization. Coolpix S800c is compatible with Google Play which means that you can download and install most apps available there including image sharing apps such as Flickr, Facebook, Twitter and Google+. As many new smartphones sold today has built-in Wi-Fi sharing with Wi-Fi Hotspot, it should not any problem sharing captured photos instantly.
On the backside of the S800c there is a 3.5 inch OLED touch display with a 800 x 480 pixel resolution. Except for the added thickness, the dimensions of the S800c is similar to many Android smartphones available today.
Nikon is not famous for making quality programs with good user interface for the PC platform, and we hope this has changed for the included my Picturetown app which will be available for download on Google Play. Nikon's Picturetown has currently only been available for the iOS platform.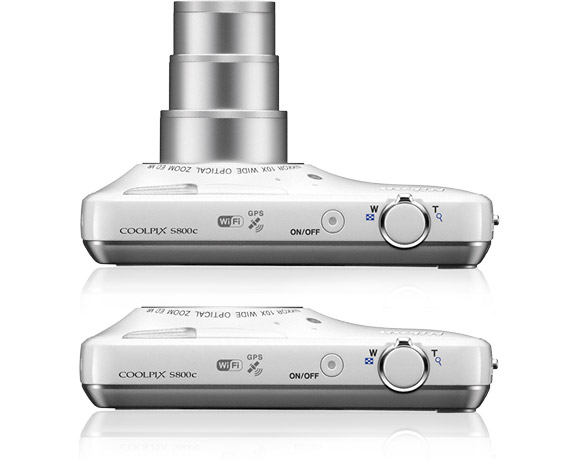 Nikon Coolpix S800c highlights
Size: 111.4 x 60 x 27.2
Weight: 184 gram
16 million megapixels
1/2.3-in CMOS sensor with 16.79 million megapixels
Lens: 4.5 - 4.5 mm (35mm format equivalent 25-250mm)
1080p video capture at 30fps. HD720p @30fps, VGA @30fps/@60fps or 120 frames per second
ISO range: 125 - 3200
Vibration stabilization
WiFi
A-GPS using extended ephemeris data
SD memory card
USB 2
3.5 inch OLED touch display
Battery: 1050 mAh
HDMI out
Included accessories: Battery, charger and USB cable. The camera can be charged using the USB cable connected to a PC.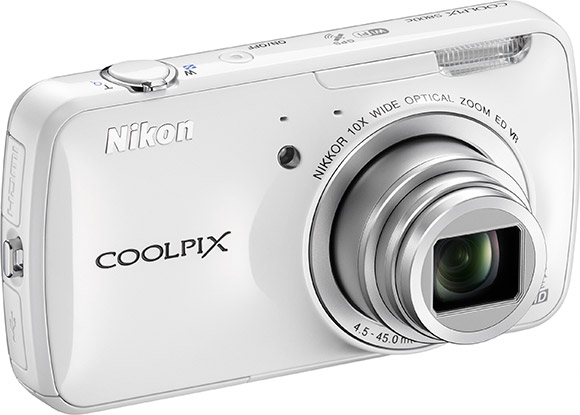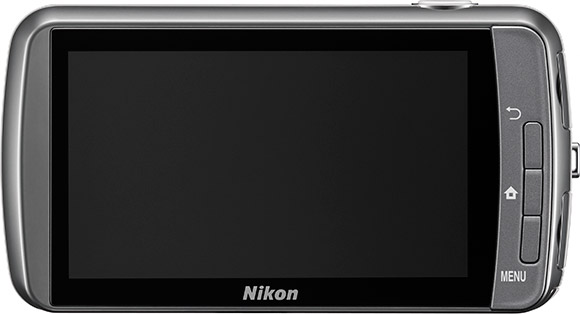 Nikon Coolpix S800c Sample photos
---
Alternatively post this in the Esato forum
Please sign in to your Esato account to leave a comment regarding this article
This might just win back the hearts of customers. I find this thing having a strong resemblance to a mobile phone. Maybe sooner we'll have nikon mobile, too.
10x zoom, 1080p, OIS, decent sized CCD sensor, OLED screen camera/android mode and the usual android goodies, such a sweet package for a hybrid smart camera
I really don't get the point of this. Just like a tablet, this just doesn't make any sense to me.

Don't tell me someone would browse the Internet or play Angry birds on his/her camera

[ This Message was edited by: randomuser on 2012-08-22 13:38 ]
Pointless, they may aswell just stuck a phone on it
The Android OS is far more flexible than just to function as a generic smartphone.
Online photosharing sites, direct software updates, camera effects, etc can all be done via a proper mobile OS now. Instead of the old update-via-sdcard method.
I think this is a smart move by Nikon (although Panasonic had it first on a Lumix phone that never made it outside Japan) since it makes adding features much easier. This also targets shutterbugs that want some Android features (Facebook, instagram, twitpic, picasa) but may not want them on their phone. This removes the extra step of transferring to your phone, and using up battery life.
---