LG supplies two touch screen phones to Verizon Wireless
5 October 2007 by Olav Hellesø-Knutsen
LG Voyager and LG Venus is two of Verizon four new handsets which will be available in the end of November.
LG is not the first manufacture to jump on the iPhone Look-alike bandwagon. We have seen HTC Touch series and Nokia is also roumoured to have a device ready soon.
LG Venus
The Venus will be the must-have accessory this fall when it makes its debut in both black and pink. It has two dual front screens, the lower of which also has touch input with vibration feedback, which make accessing the phone's features a breeze. This innovative, music-centric slim, stylish slider also offers a microSD memory port that accommodates up to 8 GB of expandable memory. With The Venus, customers don't have to substitute functionality for style – the device is packed with capabilities exclusive to Verizon Wireless, such as access to Get It Now downloadable applications and V CAST Video and Music. The Venus by LG also features a music player that supports .mp3, .wma and unprotected .aac files and a 2.0 megapixel camera and camcorder.
LG Voyager
Exclusive to Verizon Wireless, the Voyager by LG sports a large external touch-screen and opens laterally to reveal a full QWERTY keypad, giving customers a choice on how they access the phone's features. Sleek, stylish and shiny, the innovative LG Voyager comes packed with the hottest services to satisfy any mobile multimedia addict, including HTML browser, full V CAST-capabilities – including V CAST Mobile TV, V CAST Music, with the ability to play .mp3, .wma and unprotected .aac files, and V CAST Video. These capabilities, coupled with high-speed wireless broadband access, make downloading music on-the-go quick and easy. With all these features, for customers who purchase The Voyager by LG who want to download music, take pictures and do so much more than talk with this stylish device, there is a removable microSD memory slot that holds up to 8 GB of memory.
The other two phones to join LG on Verizon's Holiday Collection announcement is one from Samsung and a Blackberry.
Samsung Juke
Perfect for customers who never leave home without their wireless phones or their music players, the pint-sized multi-functional Juke has a unique swivel design which enables it to literally flick open 180 degrees to reveal the keypad. What's not visible is the 2 GB of internal storage that complements the phone's music player, which supports .mp3, .wma and unprotected .aac files. Other must-have features include VGA camera with Nightshot, Bluetooth® stereo support for listening to music and the ability to access Verizon Wireless' popular services such as VZ NavigatorSM and ChaperoneSM. The Juke is exclusive to Verizon Wireless and will be available in blue, red and teal at launch.
BlackBerry Pearl 8130
For the customer who needs to balance work and play, the world's first high-speed BlackBerry Pearl from Verizon Wireless gives customers wireless broadband (EV-DO) connectivity to the office while enabling them to stay connected with family, friends and colleagues. Tinted silver, a color exclusive to Verizon Wireless, the BlackBerry Pearl 8130 offers voice and data in a style that goes from day to evening in one slim package. With its built-in GPS capability and access to VZ Navigator service, the BlackBerry Pearl 8130 can take customers wherever they want to go with mapping, audible turn-by-turn navigation, and access to information on more than 14 million points of interest
All phones will be in stores before Thanksgiving.
The LG Voyager: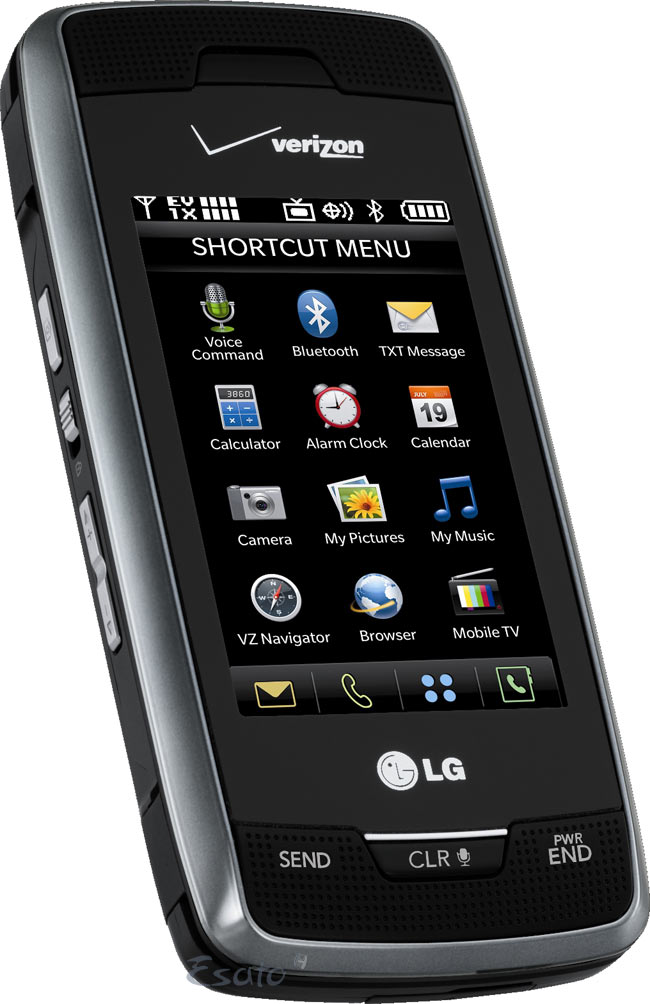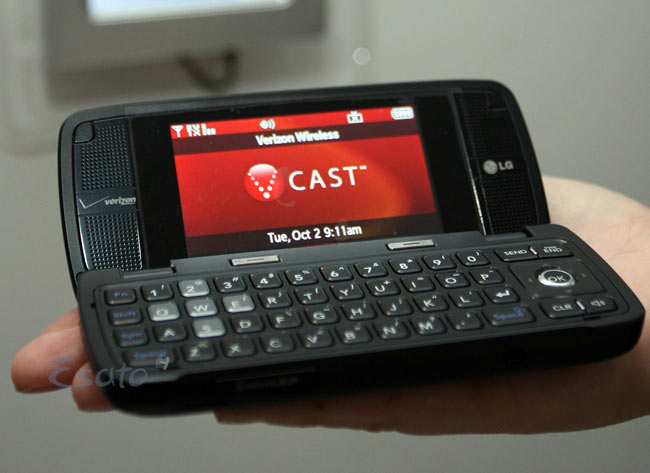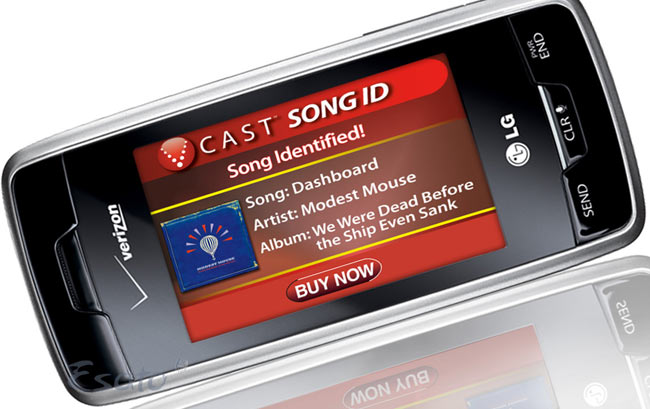 The LG Venus: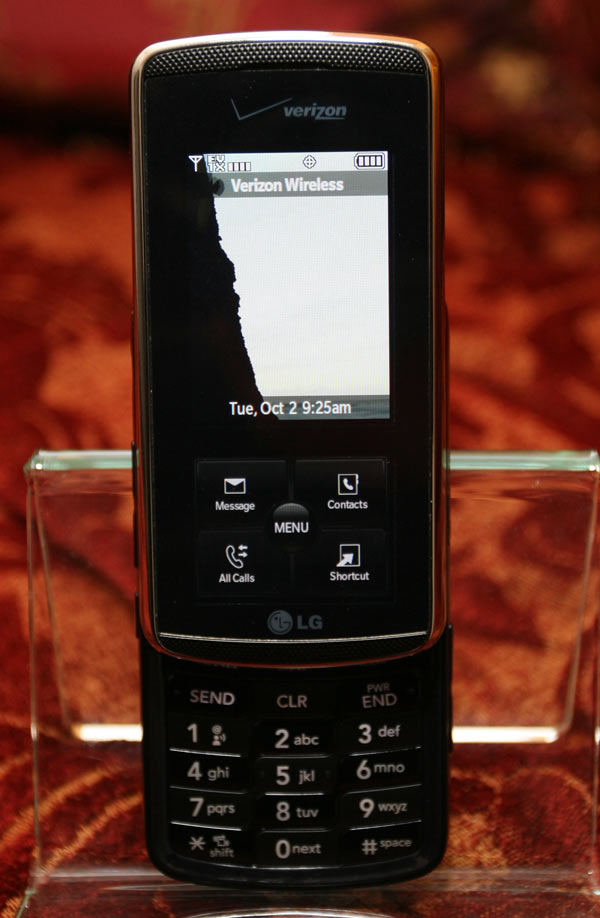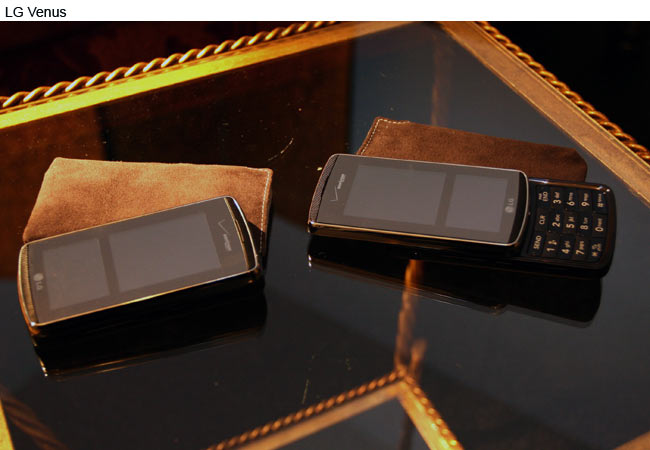 ---