Google Wallet hacked without the need for root access
10 February 2012 by Olav Hellesø-Knutsen
Google Wallet has again been hacked. This time, the hacker did not need root access to expose the vulnerability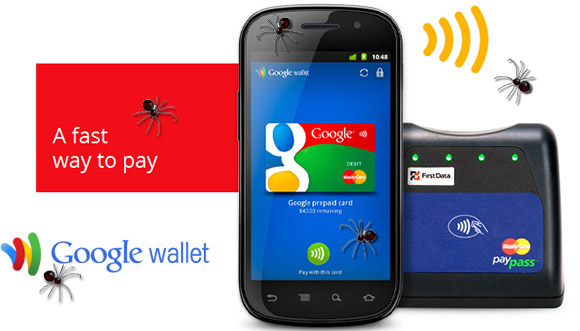 It's not been a good week for the Google Wallet service. Earlier this week it was demonstrated that rooted devices with NFC chip on board could be compromised and that it was an easy task to get past the PIN verification system on rooted Android smartphones. So far, only the Google Wallet payment system is only available on Samsung Nexus S 4G on Sprint in the US. After finding this security bug, Google Wallet users were recommended to not root the phone, enable lock screens, disable USB debugging, enable full disk encryption and keep the device software up to date.
Today the blog thesmartphonechamp.com proved that it is possible to access Google Wallet event without root access. Anyone with access to the Google Wallet app can clear the data which will reset the app. The next time the user starts up the Google Wallet app he will be prompted for a new PIN and the existing credit on the Google prepaid card will be available to the user.
---
Alternatively post this in the Esato forum
Please sign in to your Esato account to leave a comment regarding this article
I'm not sure that I will use Google Wallet service in the future or whenever!
---