Apple announces iOS 5
7 June 2011 by Olav Hellesø-Knutsen
iOS 5, the latest operating system from Apple was announced this week and it will be available in autumn this year. iOS5 will bring over 200 new features to iPhone, iPad and iPod touch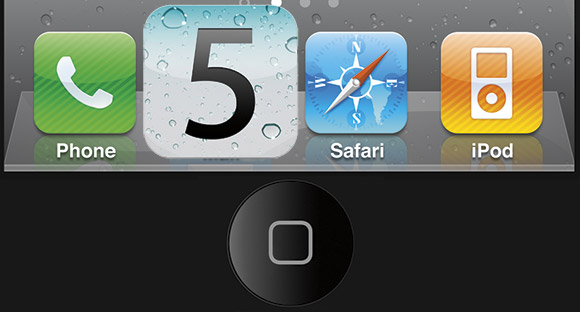 Among the big news about storage clouds and desktop operating system announced by Apple yesterday was also the expected new iOS 5 operating system for iPhone, iPad and iPod touch. Steve Jobs didn't have any new hardware to show us this time, so we have to wait until autumn for the next iPhone announcement.
Some of the new features in iOS 5 are
Twitter integration directly into the OS
Opening the camera application right from the lock screen
New photo enchancements such as red-eye removal, auto-enhance and simple edit functionality
Improved Safari web browser with one-click button for page saving with ads for later viewing.
Mac and PC Free.
iOS update over the air without the need of iTunes
Split virtual keyboard (iPad)
Wi-Fi Sync. Automatically backup and sync to iTunes wirelessly when connecting the device to a power source.
The MobileMe sync service previously offered by Apple are not accepting new subscribers from today. Instead Apple announced a similar iCloud storage service for all iOS5 devices. 5GB of storage is free for saving documents, email, contacts and more. Everything is automatically syncronized between your iOS 5 devices. If you buy a song from iTunes, it will be stored in iCloud and made accessible to your iPod, iPhone and iPad.
---
Alternatively post this in the Esato forum
Please sign in to your Esato account to leave a comment regarding this article
iOS5 now jailbroken...
Other features:
system wide dictionary,
custom word dictionary,
ability to clear individual calls in log,
oddly enough in adjusting alerts LED Notification is present. iPhones do not currently have LEDs, hmmm!!

---