1st 3D Pool game to launch on mobile
17 August 2004 by axxxr
Mobile games publisher Digital Bridges and specialist developer Distinctive Developments, today announced the launch of 3D Pool, the world's first full 3D mobile pool game.
Press Release:
For the first time, Distinctive Developments' sophisticated graphics engine displays the entire game in 3 dimensions, giving players the ability to rotate and spin the camera to show the table from every possible angle. This huge advance over the common 'top down' view of the table provides a more engaging, realistic and accurate gameplay experience. 3D Pool is the only pool game for mobile phones that allows players to see the table exactly as players would in the real game.

3D Pool offers players a single-player game, as well as a two-player gameplay mode featuring a variety of trick shots to test even the best players. A practice mode is also included, allowing novices and experienced players alike to hone their skills. 3D Pool even lets players choose the colour of the pool table.

Digital Bridges will distribute the game via its global distribution network, ensuring that 3D Pool will be available from all leading mobile games outlets and mobile network operators, across a wide range of handsets.

Nigel Little, the managing director of Distinctive Developments, said: "We're very pleased to have 3D Pool released onto the market through a publisher with as much experience and capability as Digital Bridges. 3D Pool pushes the boundaries of what is possible within games for standard mobile phones, but we've tried very hard to keep it as simple, as playable and as much fun as we can. We hope that people enjoy the game and the leap into the third dimension."

Paul Maglione, Senior vice president of Publishing and Marketing for Digital Bridges, said "3D Pool is an innovative and exciting new title which shows that games for mobile phone handsets are very rapidly in terms of graphical quality and gameplay. Distinctive have once again pushed back the limits of what can be achieved on these devices, and we anticipate excellent volumes from this quality title."

About Distinctive Developments
Distinctive Developments Ltd was founded in 1994 as a traditional PC and console games development company and enjoyed many successful years developing games for Atari, Acclaim and Psygnosis. In 2001 the company restructured to focus their efforts entirely on mobile games.

Since then, Distinctive have produced mobile versions of some of the biggest brands around including 'Space Invaders' and 'FIFA Football 2003 Mobile International Edition' for EA Sports*. Their most recent releases have been 'Supreme Snowboarding' for iFone/Atari and the Bafta award nominated 'FIFA Football 2004 Mobile International Edition'*. Distinctive understand what makes a game great, they have the expertise and experience to translate that into a highly polished title.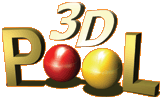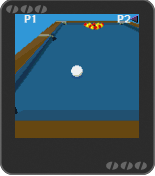 Via:wirelessdevnet.com
dbigames.com
---