---
Posted by
laffen
Sony Mobile today announced the Xperia Z and Xperia ZL 5-inch Android smartphones. Two quad-core models with 2 GB RAM and 13 megapixel cameras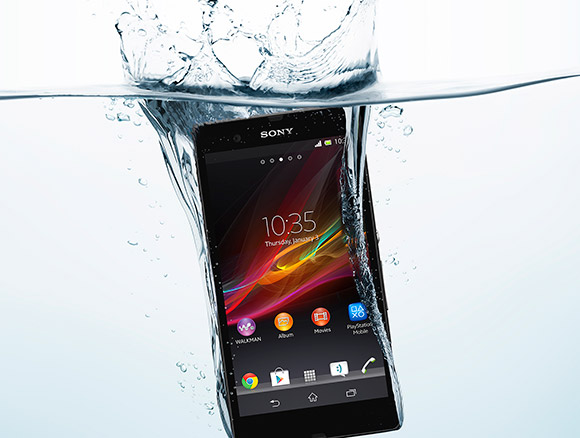 Esato News
---
---
Posted by
mode
Sony is smart working on battery performance. It's the only feature sorely missed in recent smartphones. It's the kind of feature that won't attract attention in these kind of launches, but will eventually spread by word of mouth and be recognized as a brand with good battery life. That's a long term strategy to get to the top. Good one Sony.
---
Posted by
Bonovox
But what's the battery size?? I love the idea of having a top end smartphone being water resistant. Less chance of your prized possession getting damaged. I would love one of these phones
---
Posted by
cu015170
Great work by Sony ... bravo. I like the fact that they put the lock switch on the side, where it should be.
---
Posted by
luwi
I love the black xperia z and white xperia zl asaaaap!
---
Posted by
Bonovox
Hands in here but it seems Sony still hasn't solved the viewing angles problem. But that never bothers me
[ This Message was edited by: laffen on 2013-01-08 10:13 ]
---
Posted by
rikken
The Z looks brilliant and they need to release it asap in order gain more market share. The competition is getting harder and if they wait to long people will get something else

---
Posted by
borg_
Xperia Z & ZL are Beautifull

Only thing is the Black Xperia Z looks like a finger tip magnet

---
Posted by
Lunion
Hey guys. I'm wondering why the Xperia ZL isn't available in my country. I really want the phone but I can't seem to find a contract for it. Will it ever come to the UK?