---
Posted by
laffen
Sony Mobile has announced the Xperia Neo L. A 4-inches Android smartphone targeted at the Chinese market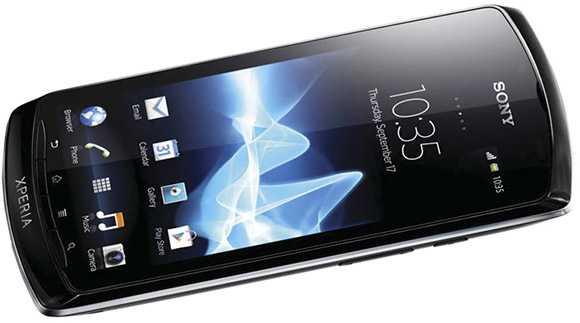 Esato News
---
---
Posted by
biosx
"Yes, it has a larger 4-inch display compared to the Xperia Neo V's 3.7 inch but the new model has a lower resolution camera with just 5 megapixels."
The "Neo V" also has a 5 MP camera. The "Neo", on the other hand, has an 8 MP camera.
---
Posted by
TeknoBoi90
If you look closely it's a Play without the slide. Everything the same: same camera (without face detection and smile shutter), no fm radio, same front design, same screen (no Bravia Mobile) etc
---
Posted by
biosx
Agree, it's much more similar to a "slide-less" Xperia Play than any of the two "Neo"s. Even the bottom buttons are like the Xperia Play has them and not like the Neo (4 instead of 3).
There's also the shape, the upper part of the screen with the light sensor positioning, the exactly same display as the Xperia Play...
---
Posted by
mediar
Xperia Neo L
http://www.fony.sk/obr/sony/sony_xperia_neo_l/pic01.jpg
Nokia 6303
http://www.mobilebulgaria.com[....]bile_pics/2009/01/pic_1794.jpg
Am I the only one seeing some similarity here?
---
Posted by
goldenface
It looks quite slim, not a bad looking phone IMO.
---
Posted by
biosx
I believe so yes, you are the only one