Updated 3G Virtual Girlfriend Game
5 May 2006 by axxxr
Hong Kong based Artificial Life announced that it will release a new and strongly improved version of its famous "V-girl' your virtual girlfriend" 3G mobile phone game.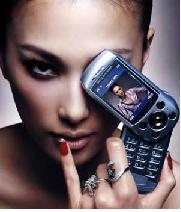 The new version 3.0 of the V-girl game will have several major technical and visual improvements. All 3D animations of the V-girls will be based on motion capture data and will strongly enhance the overall visual experience of the game. All female V-girl characters have been remodeled. In addition, the game will contain over 20 new interactive mini games for the players to interact with the V-girls. The general game play menu has been changed and the game has more interactive components. The game now contains interactive real time events and 10 progressive virtual dates set at real times. Players can chose between several appealing female V-girl models. The V-girls now also send personal picture and video messages to the players.
V-girl Version 3.0 is scheduled for release globally in Q3, 2006 in English language. Other language version will follow soon.The first release is scheduled for the UK market.
The new 3.0 version of our V-girl(tm) is a major step forward for us and for our clients and players. The overall quality and appeal of the game has been strongly improved based on player feedback.The motion capture scenes now look more realistic and the new enhanced polygon models are making the virtual girlfriends nearly look like real women. Following popular demand, the new female models are also a bit more sexy than the original ones.The game play has been streamlined and the game is more interactive now with many new mini games.Version 3.0 is double fun to play. www.v-girl.com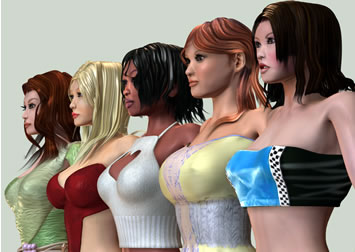 ---