Samsung Introduces another Slim Slider E900
4 May 2006 by axxxr
Samsung introduces a glossy and agile slim slider,the SGH-E900 for the European market which has touches of the LG chocolate phone about it with the touch sensitive keys.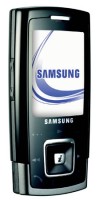 The E900 comes in a delicate black and slate two-tone color, emphasizing its stylish look. The stylish design and artistic details perfectly matches the simple and elegant look of the E900. This GSM slim slide-up phone is expected to reinforce Samsung's premium image and cutting edge technology.
Featuring an innovative touch key for quick and easy control, the E900 has been designed for simplicity and convenience. The handset's sleek touch-sensitive control pad seamlessly compliments the E900's intuitive dual interface, which automatically distinguishes music mode from talking mode. With the navigation key button in the center surrounded by touch keys around the outside, the layout gives an elegant look and illuminates only the necessary buttons for simple navigation and limited accidental button touching.
The touch pad also highlights the simplicity and convenience of E900 and allows the mobile to have a sleek and polished surface as it eliminates the need for excessive protruding buttons. Therefore, the E900 introduces not only a minimalist design but a satisfactory user interface to its consumers.
The E900 also adopted a new user interface known as the 'Black UI', which differentiates and concurrently shows the sub menu list from the main menu and highlights fonts for optimal viewing and convenience. The icons present sophistication and simplicity on the black or white background with highlighted colors to enhance users' accessibility with a preview of menu contents.
The E900 combines both shiny and matte black materials for an elegant look. The keypad also features two vertical metallic lines in the keypad for a more sophisticated look. At a mere 16.5 mm in thickness and weighing only 93g, the E900 provides its users a slim and compact form that perfectly fits in the palm and easy to slide up.
This tri-band handset with EDGE multimedia technology offers 2 megapixel camera with flash and video recording feature. The SGH-E900 also presents Bluetooth, USB and 2.05 inch 262K color TFT display to enhance its features. The new user interface is well-incorporated into the E900 for vivid 3D message, MP3 background play, power zoom, and even a video caller ID. It also supports external microSD memory for additional storage.The E900 will be launched to the Europe and Russia/CIS market in May.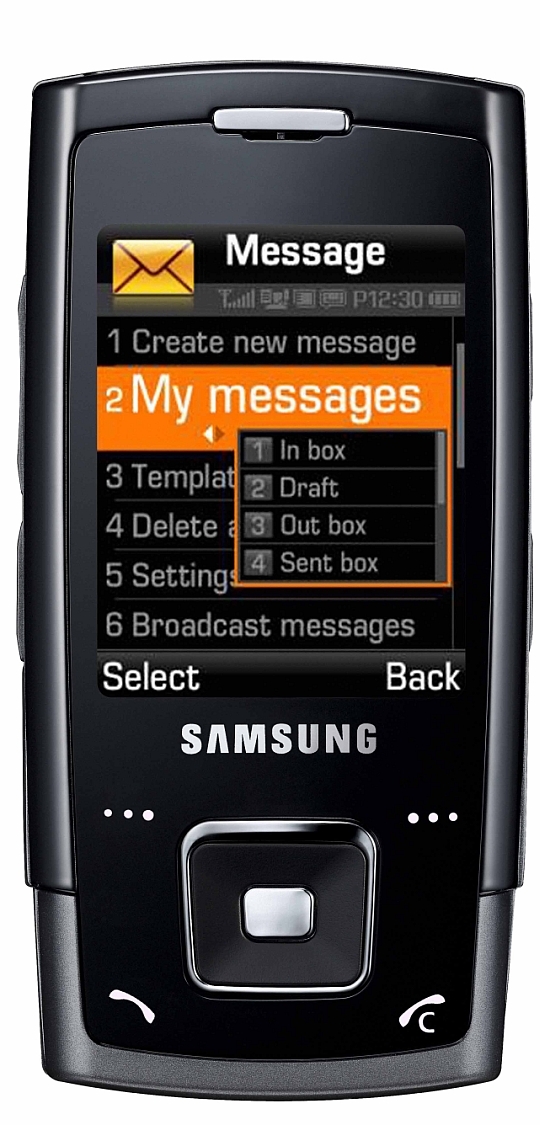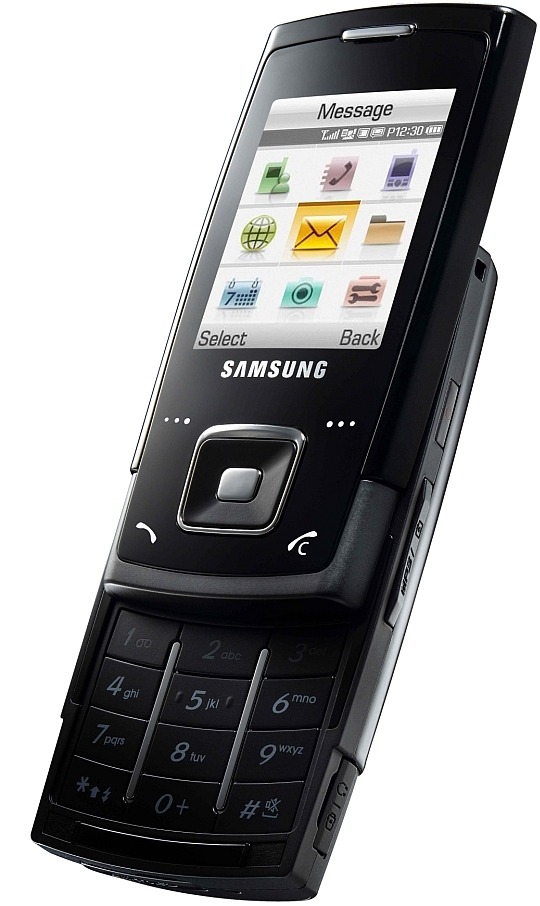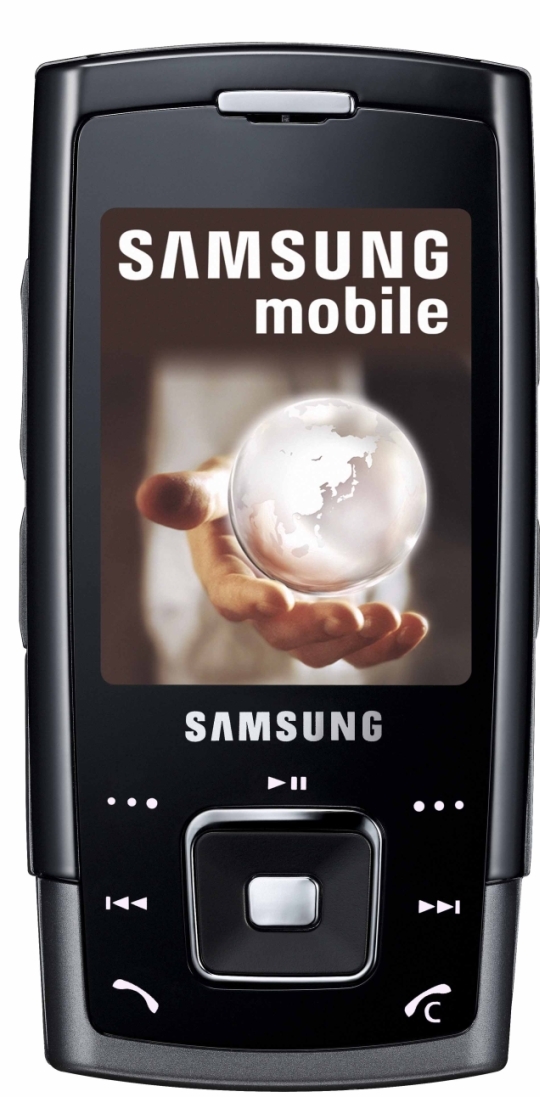 ---