The new W600 Walkman Phone
13 June 2005 by axxxr
Sony Ericsson Redefines Music on the Move With W600 Walkman Phone for American Market High-Quality Digital Music, 3D Gaming and Megapixel Imaging.

Sony Ericsson today announced a second Walkman mobile phone, the Sony Ericsson W600 in New York, a unique all-in-one compact device. With the W600 consumers can, handle phone calls while listening to digital music on the move, capture great quality mega pixel images and video, experience 3D game play as well as access the Internet and e-mail
"The W600 is an exciting new product leveraging the heritage of our parent companies and demonstrates the vision when we combined Sony and Ericsson," said Miles Flint, president of Sony Ericsson Mobile Communications.
"Sony Ericsson led the way with high quality photos from a mobile phone, and now consumers can use their mobile phone to easily access their favourite music any where any time. Like all Sony Ericsson handsets, the W600 is a phone first with superb functionality and easy access to digital content and applications that allow consumers to do more, hear more and experience more," Flint adds.
The W600 is the second in a series of Walkman phones that deliver an open-standard-based digital music player for the mass market combined with a wide variety of key features such as:
easy-to-use software to copy music to the device
ample music storage capacity & long battery life
great sound quality w/ superior headphones and built-in stereo speakers
cutting-edge designs
easy connection to other devices via Bluetooth™
Walkman Phone - Music On-The-Go Anytime Anywhere
W600 Walkman phone comes packaged with Disc2Phone® PC software that enables quick, convenient transfer of music onto the phone via a PC. Accessing music on the handset is quick and easy via a direct music buttons that control the media player or play, pause and stop music tracks.
The W600 handles multiple file formats including MP3 and AAC. Using PC software from Sony CONNECT, downloaded songs and songs copied from CD's can be transferred to the W600.
Keeping a music collection up to date is easy. Consumers can browse, sort, find, transfer and delete music files. The W600 can store up to ten full length CDs or between 80 and 120 songs depending on bit rate.
With a unique music / flight mode setting that turns off the mobile phone transmitter and the high quality headphones, consumers can listen to music anywhere at anytime. The W600 will play music for up to 15 hours with the phone on, or 30 hours with the phone in music mode
Staying Connected
The W600 supports Bluetooth wireless functionality to easily connect other Bluetooth enabled devices such as photo printers and headsets or for peer-to-peer gaming. USB plug and play allows consumers to move images, music, and video easily between a PC and the W600.
Capturing Memories
The W600 has a 1.3 MegaPixel camera, video recorder, picture light, and is as simple to use as a traditional digital camera.
Mobile Entertainment
With the W600, games can be played in both vertical and horizontal mode enhancing the widescreen details which gives the feel of a console gaming experience. The W600 offers an enhanced gaming experience via a 3D graphic engine making game play fast and smooth. A unique five-way navigation key and dedicated A/B gaming buttons provides the feel of traditional gaming.
Optional Accessories
The MMC-60 Music Cable can connect the W600 to a stereo Hi-Fi, and the HCA-60 Advanced Car hands-free kit allows music to be played through a car's speakers. Other accessories are available on Sony Ericsson's E-shop.
The W600 will be available in the American Market at beginning of the fourth quarter 2005.
W600 – Features at a glance:
Imaging and messaging

QuickShare
1.3 MegaPixel camera
Digital Still Camera user interface
4 x digital zoom
Picture light
176 x 220 pixel TFT display
1.8" 262K color display
Video recording and full screen playback
SMS and MMS
Instant Messaging
Adobe picture PC software
Apple QuickTime PC player
Entertainment
2 Stereo speakers
Style-Up™ covers
PlayNow™ ringtones and games
Horizontal full screen games
RDS FM radio
Walkman® player (MP3/AAC)
256 MB user memory
Stereo headset with 3.5 mm jack
40 polyphonic tones
Java MIDP 2.0
3D Java games
MusicDJ™ and VideoDJ™
MegaBass™
Stereo Widening
Connectivity
Triple-band 850/1800/1900 MHz
EDGE/GPRS class 10
Access NetFront HTML browser
Bluetooth™ and Infrared
PC software
External antenna connector
USB system connector and cable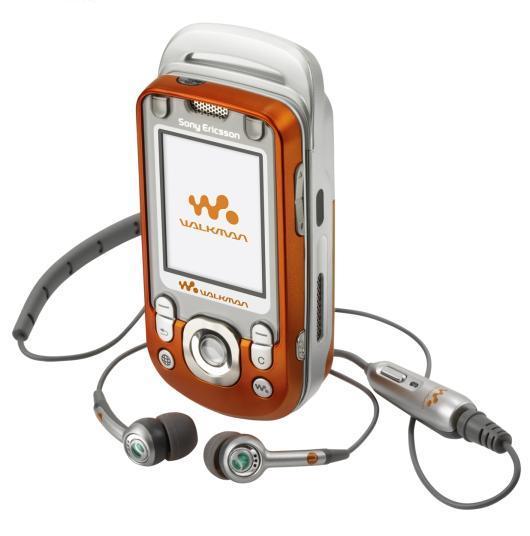 ---