The Google phone Nexus One is official
6 January 2010 by Olav Hellesø-Knutsen
Leaked specifications and previews of the Nexus One have been available online for some time now. The mobile phone was not officialy announced before yesterday.
Nexus One is a Google branded mobile phone manufactured by HTC. HTC has made the hardware in assosiation with Google while the operating system is Android 2.1. Android is an open source mobile OS partly developed by Google, now managed by the Open Handset Alliance which consist of a group of 47 mobile companies.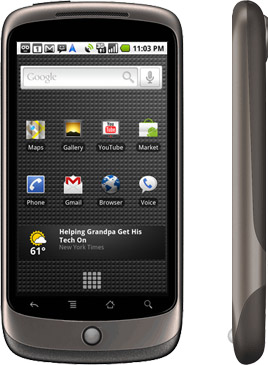 The Nexus One Specifications is a high-end device with good features on paper, but it's not revolutionary. To mention a few goodies:
3.7 inch 400x800 pixel Amoled display,
5MP camera and LED flash,
1400mAh battery with 10 hours talktime and 290 hours standby time,
A new and fast 1Ghz Snapdragon processor from Qualcomm
Android 2.1 OS
512 MB RAM, 4GB microSD card
GSM/EDGE 850/900/1800/1900 and UMTS/HSDPA network bands
Wi-Fi
Bluetooth
AGPS
Accelerometer and digital compass.
It does not have front camera for Video calls and QWERTY keyboard so it might not be for everyone. The final reviews will give us the verdict.
A handfull of manufactures are already shipping Android powered phones. HTC with their G1, Hero, Magic, Motorola with Cliq and Droid, Samsung I7500 Galaxy and soon the Xperia X10 by Sony Ericsson. These are all selling for USD 525 to 625 so the Nexus One will be one of the most affordable Android devices available.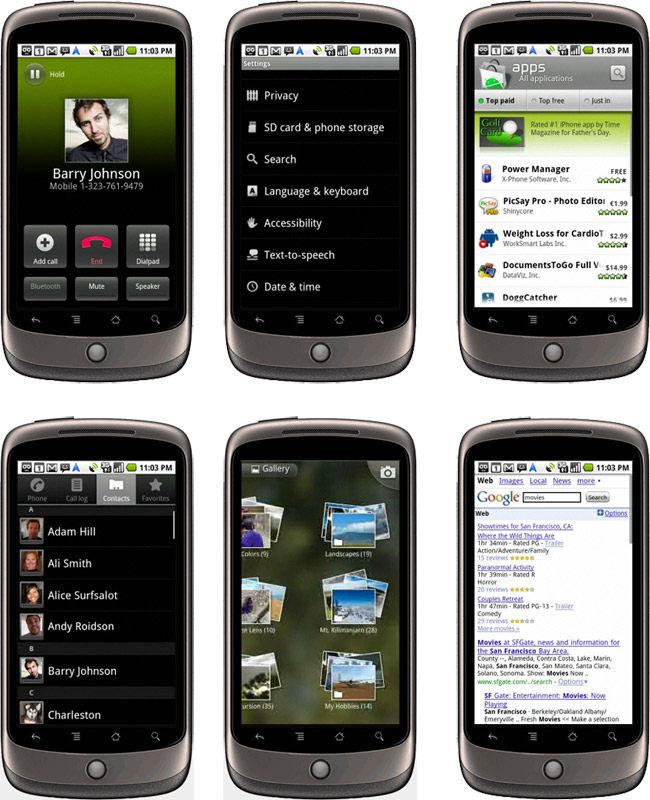 ---