Spy photo of LG B mobile phone leaked
19 December 2010 by Olav Hellesø-Knutsen
The leaked photos are comparing an iPhone 4, Galaxy S and an unknown mobile phone allegedly being a LG code named B
The pictures was leaked out to Phandroid and the comparison image shows an LG phone with a very bright and clear screen. Some mobile tech sites claims this is a Photoshop manipulation because of the screen similarities with the Galaxy S to the right. Another thing that back up such claims is the use of TouchWiz 3.0 which is a themed Android build from Samsung. Not LG. A couple of more photos are comparing the iPhone 4 with the LG B held in a hand where the LG B seems thinner than the worlds thinnest smartphone.
Later, The official LG Mobile CES 2011 twitter account made a tweet about the spreading comments which said - seein is believin! The super slim & super bright "LG B" Android phone. come to #CES #CES11 and see with your own eyes!!
Well. CES starts on January 6th 2011 so we will see then if the rumour has any truth in it.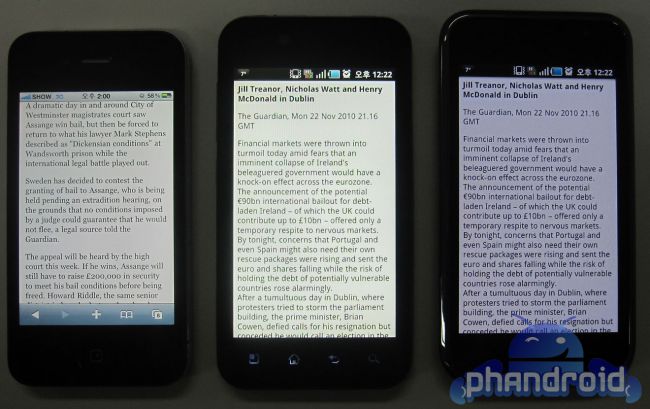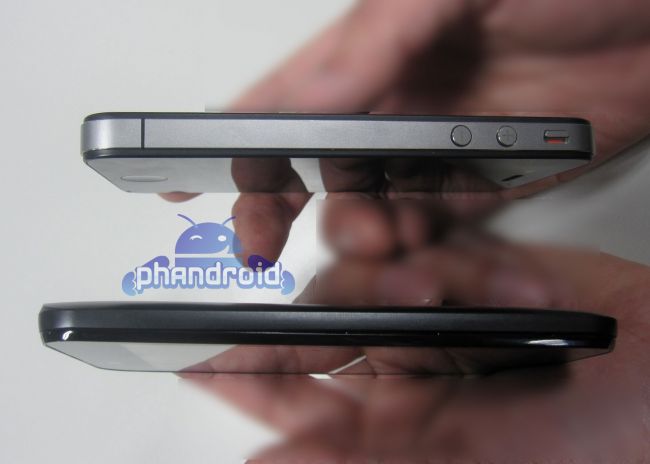 ---