Skype with video call for Android
30 June 2011 by Olav Hellesø-Knutsen
Skype today announced that its Android app now supports video calls on selected devices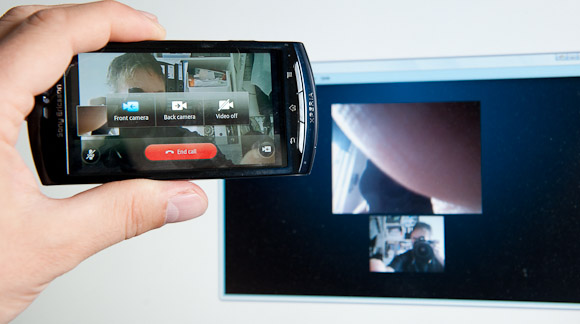 Skype has updated its Android app and added video call as one of the new features. Currently only few handsets are supporting video call and these are HTC Desire S, Google Nexus S, Sony Ericsson Xperia neo and Sony Ericsson Xperia Pro. The requrement for using the video call feature is that the device has a front facing camera and are running Android version 2.3 Gingerbread or later. We have tested the app on our Xperia Neo and it seems to be working as advertised.
During video call it is possible to switch active camera from front to back as well as turning the video camera off. In the settings menu, video call quality can be toggled between High and Low. Both quality settings record video in 320x 240 resolution but High uses 95% of the 1 GHz Xperia Neo CPU. Lowering the quality to Low reduces CPU usage to approximately 65%. Both modes will drain your battery quicker than you like.
Skype for Android is available from skype.com/m
---
Alternatively post this in the Esato forum
Please sign in to your Esato account to leave a comment regarding this article
Give support to older Android version. At least Froyo.
I'm wondering why the Xperia Play isn't mentioned when it has a front cam.
---