Printed Pictures From your Camera Phone
1 February 2007 by axxxr
A company called Zink, whose name is derived from "zero ink," has devised a patented way to print color images without ink cartridges or ribbons.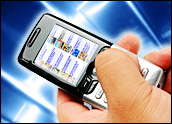 The technology, which originated at Polaroid, can be embedded in mobile phones, digital cameras and other devices. Using a Bluetooth camera phone and an iPod-size Bluetooth printer.
The technology works with special white paper. Inside the paper are millions of microscopic dye crystals that change colors depending on how long they're exposed to different gradations of heat when passed under Zink's printer head.
The printer below can hold 10 sheets of 2-by-3-inch paper. It spit out fine-looking prints in 30 seconds. Prints are not damaged even if they get wet. The first camera phone printers and integrated digital camera printers (from yet-to-be-disclosed brands) are expected to cost around $99 and $199 and reach consumers later in the year. Paper will cost about 20 cents a sheet, Zink says. source:usatoday www.zink.com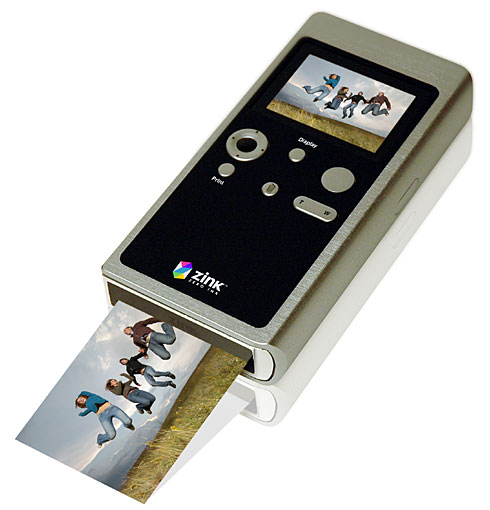 ---