Nokia to cut its workforce with 7,000 employees by 2012
28 April 2011 by Olav Hellesø-Knutsen
Today Nokia announced that 4,000 employees must leave before the end of 2012. In addition, 3,000 employees working with Nokia's Symbian software activities will be transfered to Accenture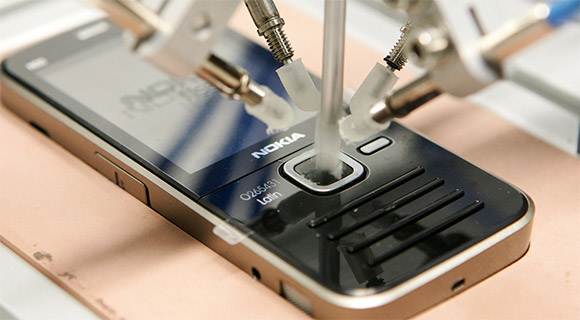 Today is an important day for the worlds largest mobile phone manufacture. A total of 7,000 employees are told to leave Nokia by the end of next year.
The transfer of the 3,000 employees to Accenture is Nokias way of outsourcing its Symbian software activities. The agreement is expected to be signed this summer and it will affect the employees working in China, Finland, UK, India and the US. These employees will initially work with Symbian related activities for Nokia but later be retrained and redeployed. In a couple of years time when Symbian has been phased out, the empolyees transfered to Accenture will help Nokia with operational services regarding the Windows Phone platform.
About 4,000 Nokia employees located mostly in Denmark, Finland and UK will have to leave by the end of next year. These employees can stay on the Nokia payroll through the end of 2011. Nokias goal is to reduce the Devices & Services expenses by 1 billion euros for 2013 compared to 2010. Nokia will restructure its research and product development sites by contraction or closure of some of them and expansion of others. The iconic Nokia 3310 and Nokia 3330 was developed by the engineers in Denmark. Nokia 3310 is one of the worlds best selling mobile phones with 126 million units sold.
There is not doubt that Nokia now has left the sinking Symbian ship and jumped out in the Windows Phone lifeboat. The sea is foaming. Let us hope Nokia has a short way to the shore. Both Motorola and Sony Ericsson managed to get through the recent difficulty times. Nokia should be able to do the same.
---
Alternatively post this in the Esato forum
Please sign in to your Esato account to leave a comment regarding this article
is this true? wow! im just imagining this scenario can be happen, but i never thought as early as this.

it's fine as some people think by 2012 the world ends

but i think nokia is reenacting the Motorola scenario.
[ This Message was edited by: razec on 2011-05-01 06:25 ]
---