Nokia is hoping for quick cash by selling Vertu luxury brand for 200 million Euros
30 April 2012 by Olav Hellesø-Knutsen
It seems like Nokia is focusing more on its core values which are mobile devices, networking and location services. By selling the Vertu luxury subsidiary, Nokia aims to quickly increase its capital with 200 million Euros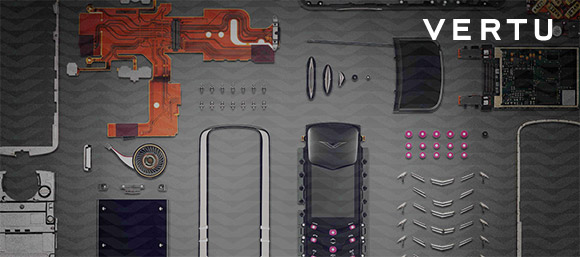 Lately, the Finnish company has gone to the steps to comment on poor credit ratings by leading financial institutions. The Nokia stock quote is historical low with a price of 10% of the all time high in 2007. Nokia's CEO Stephen Elop in 2011 announced the change in focus for the company when he said that Nokia will shift from Symbian to Windows Phone 7 as the operating system of choice. The company is selling more and more Windows Phone 7 devices, but the sales figures are not yet comparable with vendors which offers iOS and Android smartphones. Vertu is one of Nokia's five subsidiaries where the others are Nokia Siemens Networks, Navteq, Symbian and QT.
Nokia's smartphone sales during the first quarter this year was 11.9 million units, down from 24.2 million year-on-year. Nokia only sold a total of 82.7 million mobile phones during first quarter and Samsung has now passed the Finnish company as the world's best-selling mobile phone brand. If we take a look at the last 16 quarters (Q2 2008) we see that the company sold between 127 and 82.7 million mobile phones. Even though the number of sold devices in the first quarter 2012 it is at the lower end of the scale, it is it is nothing out of the ordinary. The first quarter is historically is the worst quarter of the year.
What is more worrying for Nokia is what's happened to the bottom line of. The Device & Services group is not bringing much money in to the company any more. From an average of 700 million Euro in quarterly operating profit, the device business is now loosing money where operating profit is -23 million during the last 12 months. On top of this, Nokia expects its operating margin in Q2 2012 to be similar to or below the first quarter.
Vertu is a luxury brand with price tags on its mobile phones beyond what normal consumers would pay for a communication device. Vertu phones are not smarter, faster or more solid than other smartphones, but it offers a few models which are handmade using the finest materials such as stainless steel, leather and ceramic. Vertu phones also have a concierge button for direct access to assistance service available all over the world. Nokia has been looking for a buyer for some time now, and according to Financial Times, Permira is in discussions to acquire Vertu. Nothing is settled yet but we are talking about a 200 million Euro price tag for the company. Permira already own shares in other luxury brands such as Hugo Boss and Valentino.
---
Alternatively post this in the Esato forum
Please sign in to your Esato account to leave a comment regarding this article
---