New service saves people up to 95% on International Mobile Calls
28 June 2007 by axxxr
EQO Mobile, a groundbreaking new service that lets users make international long distance calls and exchange IM and text messages on their mobile phones at local calling and messaging rates. People using EQO save up to 95% on all international calls and enjoy free calling and "texting" with other EQO users.
EQO's new service is remarkably simple to use, sparing people from calling cards, complicated dialing or callback scenarios. EQO Mobile is powered by a small, sophisticated software application that makes calling as easy as using as a standard phone address book. The application is free to download and installs itself automatically. EQO Mobile allows users to leverage their existing contact lists to build a network of EQO contacts and to easily invite these contacts to also use EQO.
EQO Mobile features:
Savings of up to 95% on international calls
Free calls and text messages with other EQO users
Free IM on MSN, Yahoo, AIM, GoogleTalk, ICQ and Jabber
Text messages to anywhere in the world at savings of up to 70%
EQO Mobile launched in May 2007 with service in Austria, Belgium, Canada, Denmark, Finland, France, Germany, Italy, Ireland, Israel, Latvia, Lithuania, Luxembourg, Netherlands, Norway, Spain, Sweden, Switzerland,Bulgaria, Czech Republic, Estonia, Poland, Portugal, Romania, Slovakia, Slovenia, United Kingdom, and the United States.
EQO Mobile is free to download and installs itself automatically on millions of mobile handsets available worldwide from major manufacturers including Motorola, Nokia, Samsung, Sanyo, and Sony Ericsson. www.eqo.com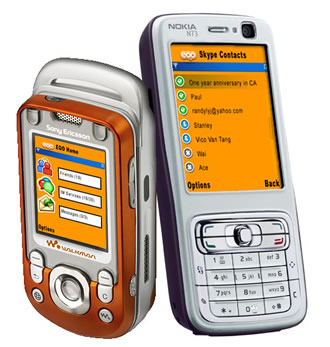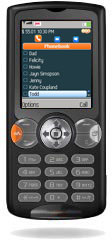 ---