LG officially promises Android 4.0 Ice Cream Sandwich update for existing LG smartphones
2 November 2011 by Olav Hellesø-Knutsen
LG has promised further Android updates for older smartphones. The Android 4.0 will be available as soon as Google releases the ICS code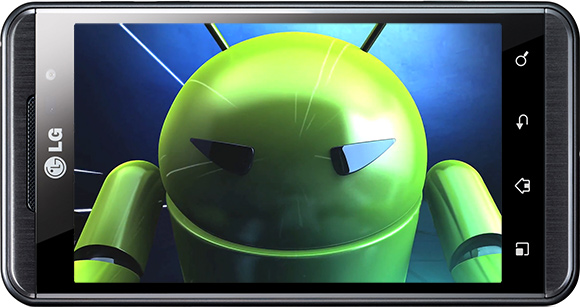 Rumors has it that LG initially not would update their older Android portfolio to Android 4.0 Ice Cream Sandwich. LG today had to deny these rumors and instead confirmed via its Facebook page that it will make ISC available for some existing smartphones.
Official statement from LG:
LG firmly denies the rumors that claim LG will not be providing the Ice Cream Sandwich (ICS) OS update for the LG Optimus 2X. These rumors are NOT true. LG is currently in the process of planning the ICS OS update for the LG Optimus 2X as well as other LG high-end smartphones. Detailed information on the ICS OS update schedule for specific models will be announced, once the ICS OS is publicly released by Google. Please stay tuned for more updates from LG.
This happens only two weeks after HTC did the same thing and promised further updates for their Android portfolio with the following statement: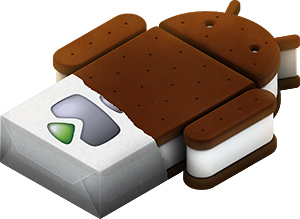 We are excited about the latest update for Android, Ice Cream Sandwich, and are currently reviewing its features and functionality to determine our upgrade plans. Our goal for Android updates is to give every customer an improved user experience, which means balancing each phone's unique hardware, HTC Sense experience and the Android kernel. While our goal is to upgrade as many of our recent devices as possible, we are committed to maintaining every phone's performance and usability first. Please stay tuned for more updates on specific device upgrade plans.
The day after HTC went public with its plans, Sony Ericsson did the same thing via a now closed local Facebook page where they said
Sony Ericsson is currently rolling out the Gingerbread 2.3.4 update to the 2011 Xperia smartphone portfolio. Beyond Gingerbread 2.3.4 we plan to upgrade our 2011 Xperia smartphone portfolio to the next Android platform made available to us
There it is. No dates and no specific list of phone models going to receive the ICS update, but a promise from the major manufactures that they are doing what they can bring ICS to existing smartphones.
Samsung Galaxy Nexus is currently the only phone model running on Android 4.0. It is a large and expensive phone with a 4.6 inch display and expected release date in the Europe on November 17th for Euro 600. It will be for sale in the US a week later.
---
Alternatively post this in the Esato forum
Please sign in to your Esato account to leave a comment regarding this article
---