Leaked HTC One photo with specs
13 February 2013 by Olav Hellesø-Knutsen
HTC hints at One release ahead of Mobile World Congress. More specifications and product image leaked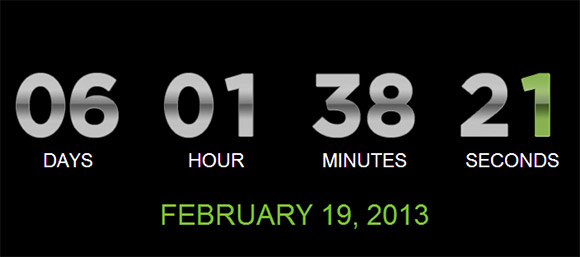 We are counting down the annual Mobile World Congress which takes place in two weeks. HTC does the exact same thing on their home page. But it looks like the company will release info about the new 1-One model a couple of days before the actual event. We are counting 6 days until February 19th when something big is happening.
Rumours about the HTC M7 aka HTC One have been floating around the net for weeks. On Twitter, evleaks has published what seems to be an image of the upcoming HTC One. The specifications reveal that the HTC One is indeed a high-end smartphone performer.
HTC One rumoured specifications
1.7 quad-core processor

4.7-inch Full HD 1920 x 1080 display

2 GB RAM

32 GB internal storage

Networks: HSPA and LTE

Wi-Fi a/b/g/n/ac

13 megapixel camera f/2.0

Full HD 1080p video capture

2300 mAh battery

Android Jelly Bean operating system

Audio: Beats amplifier, stereo speakers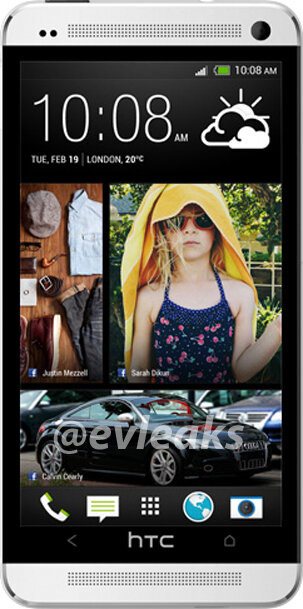 Do you think HTC once again will be able to compete Samsung and Sony with this new flagship-model?
---
Alternatively post this in the Esato forum
Please sign in to your Esato account to leave a comment regarding this article
i dont like the design that much, but i love its specs...
Dam I do like the looks of this one, this could be my next phone

If I wasn't buying the Z I may have been very tempted to get this instead.
It looks like the BBZ10

I like it though bit different for HTC for a change
---