HTC unveils four new smart devices
9 September 2006 by axxxr
HTC launched its Q4 product portfolio.The four new additions to the HTC range are each specifically designed to appeal to new market segments, bringing the benefits of Microsoft's smart mobility to new audiences.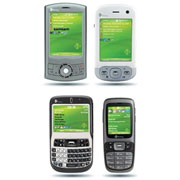 The launch of these devices, hot on the heels of the HTC TyTN and HTC MTeoR in June, underpins HTC's continual leadership in innovation and its commitment to extending the reach and appeal of smart devices to encompass both advanced business users and 'first-time' smartphone and PDA owners. All devices will be available under the HTC brand as well as in customised versions for operator partners.
HTC has already lined up leading European mobile operator partners for these new devices. As the first operator T-Mobile will be launching the HTC P3300 as its own customised version - called MDA Compact III - in several European markets.
The HTC S620 smartphone is a break-through form factor for HTC. Super sleek –just 12.8mm thin and weighing 130g with battery - this device makes light work of email and document management on the go. It is the first device to feature HTC's JOGGR™ touch sensitive navigation bar, ensuring easy access to a wealth of applications including: Outlook Mobile® via direct Push functionality
available with Windows Mobile 5.0), Word Mobile, Excel® Mobile, PowerPoint Mobile and PDF viewer, literally at your fingertips. Combined with a 2.4 inch landscape screen and fully integrated QWERY keyboard this is truly a smart messaging device.
The HTC S620 offers a comprehensive range of connectivity options: Quad band GPRS/EDGE, WiFi TM and Bluetooth TM. It will be available across Europe from October 2006.
When it comes to personal navigation, devices don't come smarter than the HTC P3300. This is HTC's first dedicated navigation PDA with built-in GPS and features the latest TomTom
software, NAVIGATOR 6. The HTC P3300, with NAVIGATOR 6 is the ideal solution for customers who need their PDA and navigation device integrated into one personal device. 2D and 3D maps
are easy to install and view using HTC's RollRTM (Trackball and Track Wheel) and optimised 2.8 inch sharp colour screen.Retailing from October 2006, the HTC P3300 will be available with a "taster
pack" of regional maps or as a full version pre-loaded with a complete set of maps for Western Europe.
The HTC P3600 is HTC's next generation PDA, building on its successful predecessors the Prophet and Magician. Packed with technology, the HTC P3600 is the perfect companion for
work and play. Windows Mobile® 5.0 keeps you up to date with emails, calendar and documents; it features 3G connectivity and is HSDPA-ready, delivering Worldwide high-eed internet connectivity wherever and whenever it's needed.With serious multi media capabilities and a 2.0 megapixel camera built in, this feature rich PDA is ideal for messaging, video, pictures and music on the go.available in a high quality black or white glossy finish, the HTC P3600 will be available across Europe from September 2006.
Ideal for business and consumer users the HTC S310 is a small yet powerful candy bar-style messaging device.It offers affordable access to Windows Mobile 5.0 and high specification multimedia functionality. This Quad band device will be on the shelves from September 2006 in a range of colours – black, white and grey. www.htc.com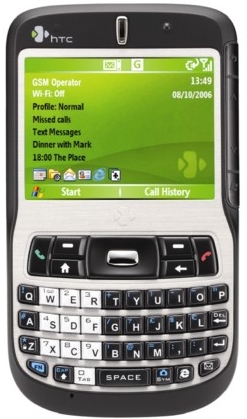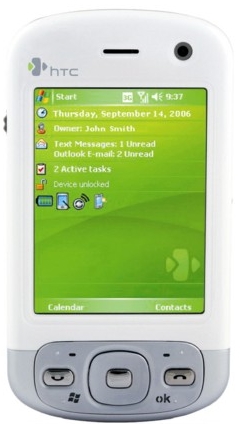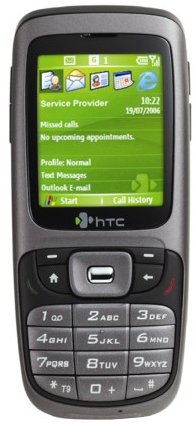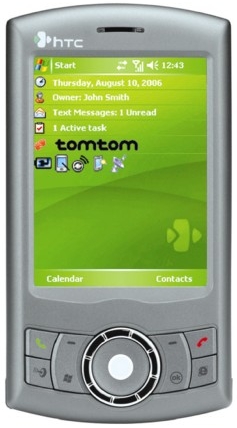 ---