C4 Technology Simplifies Website Access via Camera Phone
13 August 2004 by axxxr
C4 Technology has developed a new system to provide easy website access to camera phone users
In the conventional system used by camera phones, users access a website by taking a photo of the site's special code or a specially processed image that appears in magazines and posters. The drawbacks of the method are considered damaging the design of posters and magazines and lowering the quality of images.

On the other hand, the new method solves these problems by making it unnecessary to process images and embed an ID into an image and by making it possible to use unprocessed images.

C4 plans to market the latest technology to NTT DoCoMo, au, Vodafone, and manufacturers of camera-equipped PDAs.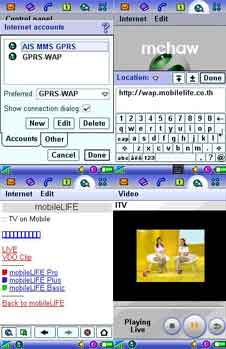 Via:japancorp.net
---