BYB Balance Mobile Phone - A Concept to look out for
19 June 2007 by axxxr
"Balance" is an authentic luxury-smartphone. Up to now, these two categories (luxury and smart) have diverged, and few well-executed alternatives exist.
The choice of material (titanium and stainless steel) and its mechanism (a shell-slide solution) impart exclusivity to the phone, while its features satisfy the most exigent business and multimedia requirements.
The 45 x 73.5 x 10.25 mm concept combines the advantages of shell- and slider phones; when placed inside a pocket, the phones two inner touch-sensitive screens are protected, its storage therefore requiring no special attention. Flipped over, however, the advantages of the slider can be fully made use of, while in desk stand mode, the phone can be used as a clock or a digital photo frame, without the aid of a separate stand.
The phone can be operated in multiple ways, either via the touchscreen displays (main - 2.8 inch , 400 x 240 pixel, 262K TFT), or with the help of the buttons located around them. Furthermore, the MindPad - first introduced on account of the BYB MulTicket allows the user to draw characters and symbols using simply his/her finger, which are then interpreted by the device, thus allowing for rapid and simple input.
The backside touts a 5.1 megapixel camera equipped with auto focus, 2x optical zoom, QuadLED assist light, concealed by an active optical safer. The phone is GSM/3G/HSDPA compatible, with WiFi, BT 2.0 and GPS connectivity. Furthermore, it is equipped with a 3.5 mm and a MiniUSB port, and its 512 MB internal memory can be expanded with the help of a MicroSD card. Watch:VIDEO www.bogarak.hu www.bogarak.hu/wg_balance yankodesign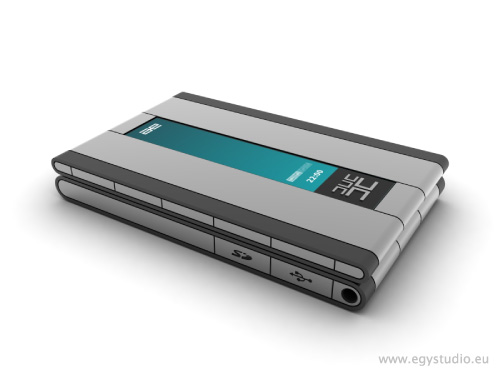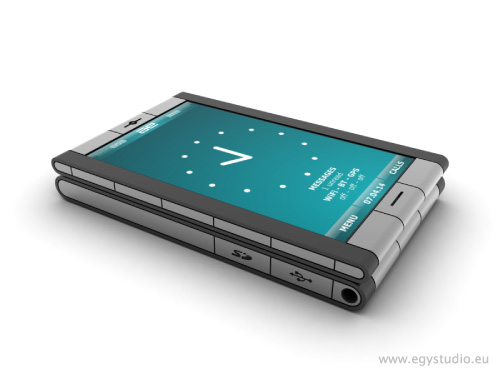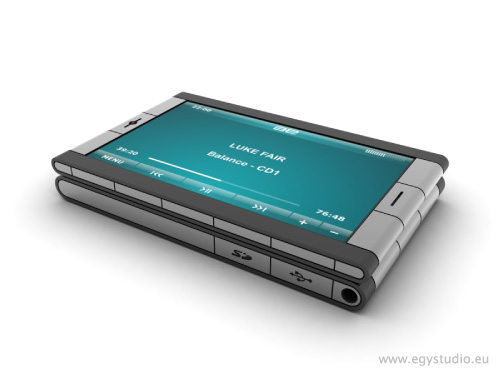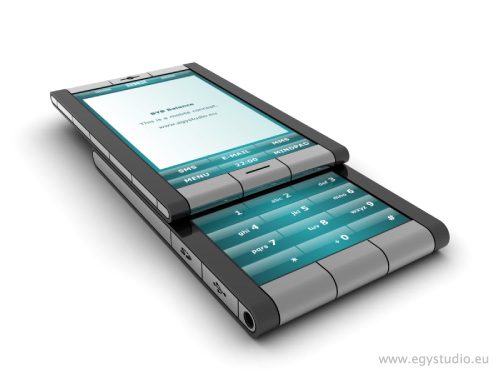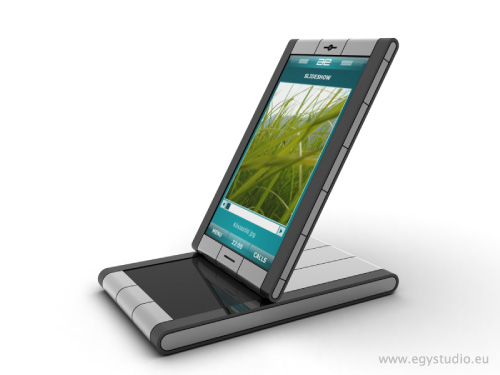 ---