Best of CES 2012 - mobile phones and tablets
14 January 2012 by Olav Hellesø-Knutsen
The annual event has ended and the award for best smartphone and tablets has been announced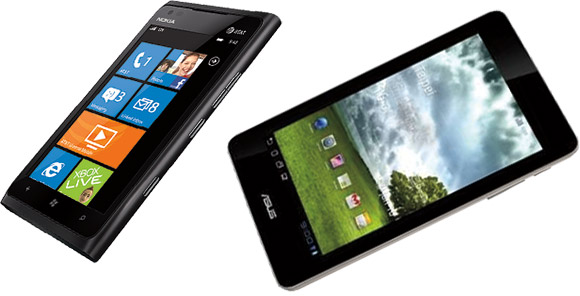 Consumer Electronic Show, or CES for short, ended yesterday with a record of 153.000 attendees and 3.100 exhibitors. Consumer Electronics Association which produced the show claims it is the worlds largest consumer electronics trade show. We was not present at CES, but we used to attend CeBIT in Germany for some years. CeBIT is much larger with 4.200 companies and 339.000 visitors, but CeBIT is for both consumers and business. During the last four years, our main coverage of the telecom industry has been at the annual Mobile World Congress (MWC) each February. MWC is more targeted at the telecom industry including new mobile phones, tablets, apps, accessories and more. You will not find many new flat screen announcements there. The point is that mobile phones announced during CES will come for sale in the U.S. The new models announced there are mostly tied to North American operators. World phones will often be unveiled first during MWC.
The web site Cnet has presented the Best of CES 2012 Awards. It is a range of awards for best products in several catergories. The nominated producs are voted for by Cnet editors and Cnet audience.
The two categories we find interesting is the smartphone category and the tablet category. Nominees in the mobile phone category was Sony Xperia S, Motorola Droid 4, Nokia Lumia 900 and HTC Titan II. The Xperia S and Droid 4 are Android devices while both Lumia 900 and Titan II runs on Windows Phone 7. 5 Mango. This years winner was Nokia Lumia 900. It is a 4.3 inch touch screen model with a 1.4 GHz CPU, and it will be available exclusively on AT&T on March 18th.
Currently, most tablets announced at CES were running the Android operating system. So is the winner in the tablet category. The nominees was Lenovo IdeaPad Yoga, Asus Memo 370T, Toshiba Excite X10 and Razer Project Fiona. The 7-inch tablet who won is powered by a quad-core nVidia Tegra 3 processor and the Android version is Ice Cream Sandwich. It has 1 GB RAM and at least 16 GB storage. It also has a 8 megapixel camera and micro-HDMI port. The name is Asus Memo 370T and the expected retail price is USD 250. That is below 200 Euro for you Europeans! Those aiming for 7-inch tables should look at the new Asus.
---
Alternatively post this in the Esato forum
Please sign in to your Esato account to leave a comment regarding this article
---