Android 4.0 Ice Cream Sandwich now available for Samsung Galaxy S II
13 March 2012 by Olav Hellesø-Knutsen
According to plan, Samsung has now announced the availability of an Android 4.0 update in Europe and Korea for the Galaxy S II flagship model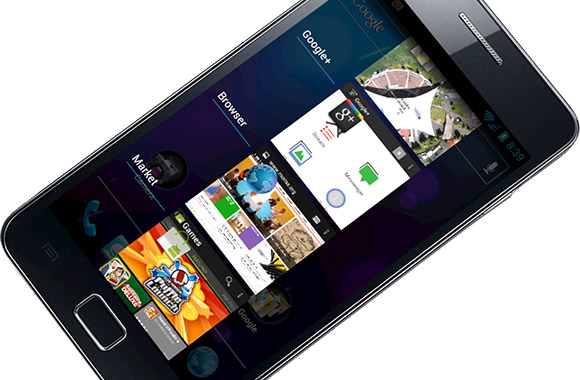 In December last year, Samsung promised that they would release an Android 4.0 update for a range of existing Galaxy smartphones. The popular Galaxy S II being one of them. The availability for Ice Cream Sandwich was said to be ready during first quarter and owners of Galaxy S II in Europe can download the update from today. Today's announcement did not mention the Galaxy Note, but this smartphone should receive the update within first quarter as well.
The official Samsung Mobile twitter account said Korea, in addition to Poland, Hungary and Sweden should have the update available today. We received an email from Samsung Nordic about the availability of Android 4.0 for Norway as well, so we expect customers in more European countries to receive the update shortly.
Some of the feature the update will bring to the Galaxy S II:
Face unlock
User can set limits on data usage
Cloud services
Recent Apps button lets users jump instantly from one task to another using a list in the System Bar
To install the update, connect the Galaxy S II to a PC using a USB cable and start Samsung Kies to upgrade to Ice Cream Sandwich. Operator locked devices might have to wait a little longer for an update.
---
Alternatively post this in the Esato forum
Please sign in to your Esato account to leave a comment regarding this article
Finally!
Installed and enjoying.Thank you Poland for your firmware.
Tried yesterday but still no update for us in the UK.
---