4.5 inch Samsung Galaxy S II LTE announced
29 August 2011 by Olav Hellesø-Knutsen
Ahead of the official IFA announcement, Samsung's Korean site revealed info about and photos of a new Samsung Galaxy S II LTE 4.5 inch smartphone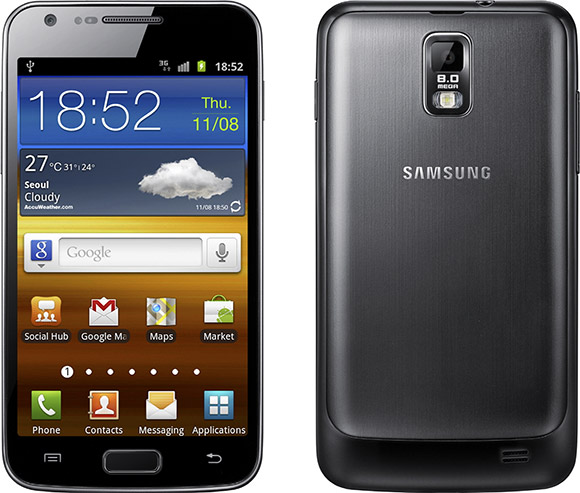 Samsung Galaxy S II LTE is one of several new smartphones being announced at IFA on September 1st. The full list of specifications will be revealed on Thursday along with HTCs upcoming Windows Mango event.
The Galaxy S II was already one of the best smartphones available. But the Galaxy S II LTE adds larger Super AMOLED display, now measuring 4.5 inches, a faster 1.5 GHz dual core processor and a more powerful battery (1850 mAh). The Galaxy S II LTE is the world's first LTE/WCDMA/GSM multi-mode mobile phone according to Samsung.
Samsung Galaxy S II LTE highlights
4. 5 inch Super AMOLED touch display
GSM/WCDMA/LTE network support
Wi-Fi a/b/g/n
1.5 dual core processor
8 megapixel camera
Bluetooth 3.0
1850 mAh battery
Android 2.3 Gingerbread
We will get back to you with further details when the IFA event has started.
Samsung will also introduce a new 8.9 inch LTA tablet running Android 3.2 Honeycomb. The tablet has a 1280 x 800 pixel resolution, is 8.6 mm thick, weight 455 gram. It has the same 1.5 dual core processor as the Galaxy S II LTE smartphone. A 3 megapixel front camera can be used for video calls.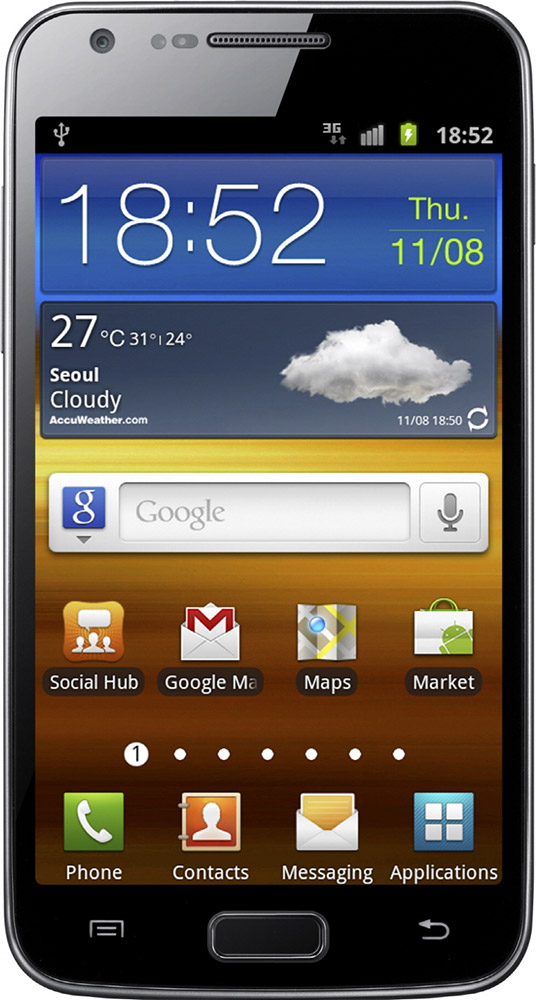 ---
Alternatively post this in the Esato forum
Please sign in to your Esato account to leave a comment regarding this article
Bravo - it's iPhone 5 killer


oh my word, that thing is a beast!
I realy like the design to, looks much better than the 4.3inch GS2.
Very nice but I really hate the build quality of Samsung phones cheap and plasticy they can never beat Apple until they sort this out.
What I do wish is all manufacturers start putting in lens covers. These high end devices with nice cameras are at risk all the time of damage to lens. I think it's too big
As much as I don't like Samsung phones but I have to give them their dues. Absolutely wonderful device in every sense... except the rubbish 'Touchwiz'.
To steal from an old Mercedes Benz slogan, when it comes to mobile phones, there is Samsung then the others.
Well done Sammy!!
samsung engineer says,"htc sensation xe,here i come!!!"
Phantoms.. I was thinking the same

but I think the HTC is better Quality wise and better to use

---