UIQ 3.0 at 3GSM
13 February 2005 by axxxr
At the 3GSM World Congress, Cannes, France, UIQ Technology will unveil its latest interface platform for mobile phones, UIQ 3.0.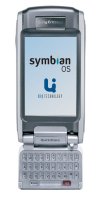 The successful first two releases of UIQ – UIQ 2.0 & UIQ 2.1 – created a strong demand from mobile phone manufacturers for a continuation of the UIQ platform.
What they asked for was a UIQ platform that would enable them to create a highly diversified range of phones in terms of form factor, branding and operator configuration.
This new version of UIQ offers the framework and the tools to help mobile phone manufacturers innovate and create highly differentiated mobile phones. It does this through one developer platform without duplicating engineering effort. Mobile phone manufacturers, UIQ partners and independent developers can create one component that serves all UIQ 3.0 phones regardless of form factor and branding.
UIQ 3.0 offers mobile phone manufacturers the possibility of developing and building a family of phones - on the same code base - with different form factors. The customization possibilities in UIQ 2.0 and 2.1 have been further extended and in addition a mechanism called Operator Configuration Package, OCP, which enables configuration of the phone software to network operator requirements, has been added. This means that the mobile phone manufacturer can tailor phones in the product portfolio against different market segments whilst still allowing operators to promote their brand and services.
UIQ 3.0 also adds support for the advanced functions and services required by the implementation of 3G. UIQ 3.0 is commercially available now. www.uiq.com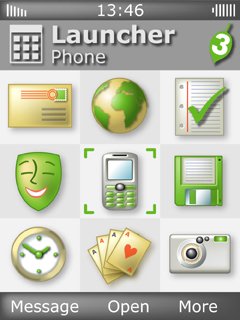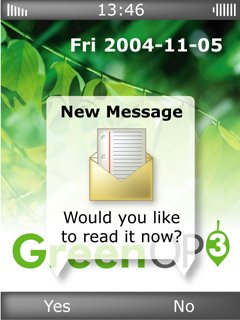 ---