Tapwave Zodiac console to launch in UK Soon
23 August 2004 by axxxr
Tapwave will begin selling its Zodiac Palm OS-based handheld games console in the UK "in a few months"
The move was confirmed by David Wenning, Tapwave's VP of global sales, when he told a New England Palm User Group meeting that the console would ship in Europe this Autumn.
reported by Tapland, also revealed the imminent arrival of a number of new accessories for the handheld, including a GPS navigation system and a Wi-Fi add-in card.
Tapwave representatives will be in the UK next week, appearing at the industry-oriented European Computer Trade Show (ECTS) and the more consumer friendly European Game Network (EGN) event, both being held in London on 1-3 September.
The company launched Zodiac just over a year ago, and began shipping the device in the US in November 2003. In May 2004, it began offering the handheld through retail channels, signing CompUSA in June.
The European expansion will initially target English-speaking nations, Wenning said, suggesting the company is not yet ready to offer localised product. Unlike the US, Tapwave is taking Zodiac straight to retail when then device launches over here.
It's not yet clear what titles will available at launch.
At the NEPUG meeting, Wenning revealed that Far Eastern manufacturer C-Guys is preparing a Wi-Fi SD IO card for Zodiac. The product is due to ship in a month's time. He also suggested that Sandisk may also have such a unit in the works.
Less tangible is a TomTom GPS receiver and sat nav package, which connects to the Zodiac via a Bluetooth link. Wenning was quick to claim that he was not making a product announcement, but the flier shown on his presentation slides came complete with the text: "Product available in September 2004", suggesting that the product is going to happen and providing further confirmation and a timeframe for Zodiac's European launch.
Wenning also revealed PowerPlay, a PlayStation 2-style controller into which the Zodiac is connected and operated. It's due to ship later in the Autumn.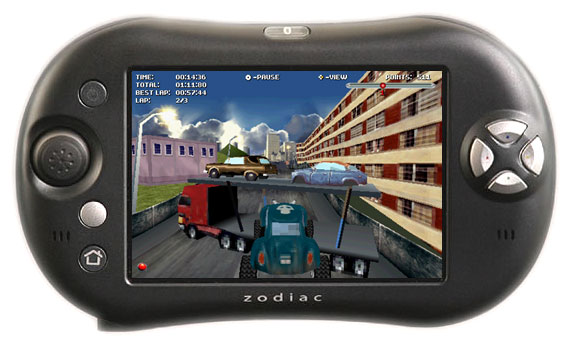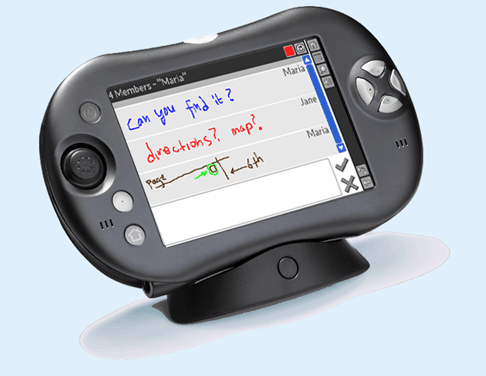 Via:theregister.com
---