Skype for Android now supporting 17 new phone models
4 August 2011 by Olav Hellesø-Knutsen
Skype for Android was initially available for four handsets only. Skype today updated their Android app to work with 17 more devices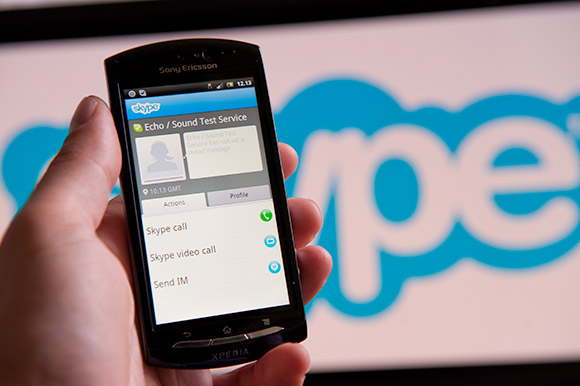 Skype with video call for Android devices was launched one month ago. Skype released an updated version of their Android app today with support for 17 new devices. The initially certified only four models:
Samsung Google Nexus S
Sony Ericsson Xperia Neo
Xperia pro
HTC Desire S
Being certified means that the Android app will let user make video call in addition to regular call and messaging. Skype video call is free just like we are used to with Skype call.
The list of new phone models supported are
Samsung Galaxy S II
Samsung Galaxy S
Samsung Droid Charge - Verizon
Samsung Galaxy Tab
HTC Desire (2.2)
HTC Thunderbolt - Verizon
HTC Sensation
HTC Evo 4G
HTC Evo 3D
HTC Incredible S
HTC Desire HD
HTC Flyer
LG Revolution - Verizon (2.2)
Sony Ericsson Xperia PLAY
Sony Ericsson Xperia ray
Sony Ericsson Xperia mini pro
Acer A5
Skype does of course support other Android devices as well, but you will have to go into the settings page and enable video calls manually. We got a warning when enabling Video Call on an older Sony Ericsson Xperia X10 with Gingerbread 2.3 saying
Although this device has not yet been certified to work with Skype, you can use it to make video calls. Please not that video call quality may not be as good as on a certified device. If you have Android 2.2 (Froyo), only the back camera will work.
The video quality on our non-certified model was worse than on Xperia Neo. We could not hear any difference in the sound quality. Our most informed readers will notice that the supported device HTC Desire HD don't have a front camera. Video call using a back camera only does not work very well in our opinion.
Download Skype from the Android Market
---
Alternatively post this in the Esato forum
Please sign in to your Esato account to leave a comment regarding this article
Yay they're supporting the X10 MP!!!
tranced, I'm really happy for you and Imma let you finish, but they say Xperia mini pro. The new one.
Holy #$#$!

Unfortunately W8 users like me need to wait for skype to work on my phone. Very sad.
This doesn't apply to operator branded phones, I'm still waiting for mine to upgrade to 2.3.3.
What a blooper... back-camera only for video chat... Could work in the next dum and dummer movie

---