Samsung Galaxy S4 appears in leaked video
12 March 2013 by Olav Hellesø-Knutsen
It is just two days left until Samsung will unveil the new Galaxy IV flagship smartphone. That means two days with more leakage. Today we spotted a short video of the supposedly new Samsung handset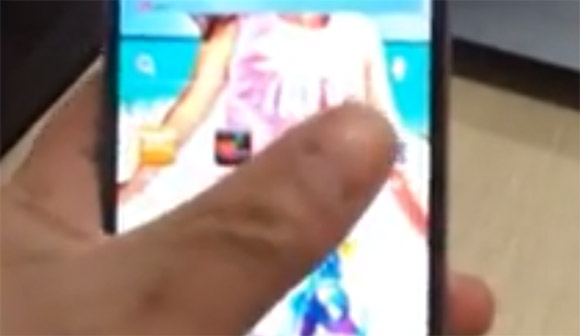 Today's leaked video of the Samsung Galaxy S4 seems to have the same origin as the pictures we saw yesterday. The video shows the smartphone without the back-cover, the boot process and couple of navigation attempts. It is all captured with a blurrycam of course. According to the source, this specific model is for China Unicom and the boot process clearly shows that this particular unit is branded with WO, a subsidiary of China Unicom. That would make it possible for Samsung to narrow down where these leaks are coming from.
The Galaxy S4 specifications should be well-known by now. It has a 1.8 GHz octa-core processor, 5-inch display with a full HD resolution, 13 megapixel camera and 2 GB RAM. Some of the more interesting features with the Galaxy S4 not seen in this video is the eye-navigation which enables users to scroll in a range of applications using eye movements.
A funny thing about this video is that the voice you hear in the background is Jony Ive talking in the parodic official Apple iPhone commercial.
---
Alternatively post this in the Esato forum
Please sign in to your Esato account to leave a comment regarding this article
Eye SORE

---