Nokia is looking for buyer for its luxury mobile brand Vertu
8 December 2011 by Olav Hellesø-Knutsen
Nokia is looking for a buyer for Vertu, a subsidiary brand of Nokia making expensive mobile phones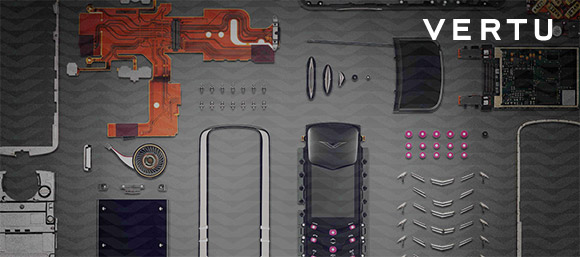 Vertu is one of many luxury mobile phone makers with price tags much, much higher than you normally would pay for a phone. Gresso, GoldVish, Diro, Versage are other luxury brands making models in the price range from 1,500 Euros to over 360,000 Euros. These expensive phones are usually mid-range models in terms of features but the exterior and build quality is often very good as most of them are hand-made.
You won't get any better battery performance or network coverage on these phones, but it will often be much heavier than your current device as these expensive phones are covered by gold and diamonds. The latest model from Stuart Hughes has even a shipment box covered by platinum and polished pieces of the T-Rex dinosaur.
Nokia has now decided to look for a buyer of Vertu according to Financial Times. According to sources, the sale is still at an early stage. Vertu revenue is somewhere between 200 and 300 million Euro but the asking price for the company is unknown. Vertu brand is particular popular in the Middle East, Eastern Europe and Asia.
---
Alternatively post this in the Esato forum
Please sign in to your Esato account to leave a comment regarding this article
---