Nokia continues to reduce its workforce
29 September 2011 by Olav Hellesø-Knutsen
As announced earlier this year, Nokia continues to reduce its workforce. Today we learned from which departments the next 2,200 employees will be leaving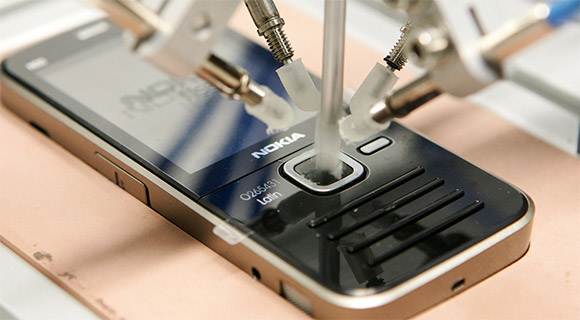 According to a press release sent out today, Nokia will continue to reduce the work force "according to plan". In April Nokia announced that 3,000 employees working with Symbian was to be transferred to Accenture and further said that it would reduce its work force with about 4,000 people by the end of 2012. Nokia is doing well with the the personnel reduction plans, because 2,200 employees at the Cluj factory in Romania will be fired (aligned the workforce as Nokia calls it) by the end of 2011. Nokias feature phones will in the future be made in high-volume Asian factories which are closer to suppliers and key markets.
Nokias Location & Commerce business which includes NAVTEQ and location services will close the offices in Bonn, Germany and Malvern, US. The Location & Commerce development will in the future instead be concentrated in Berlin, Boston, Chicago and other supporting sites. The restructure will impact around 1,300 employees. Most of these will probably have to find work elsewhere, but it could be that the remaining sites will be needing some of them.
With less work to do, Nokia is also starting talks with employees in Sales, Marketing and Corporate Functions but the company has not announced any reduction figures yet.
Nokias CEO Stephen Elop said that the steps announced today are painful, yet necessary.
---
Alternatively post this in the Esato forum
Please sign in to your Esato account to leave a comment regarding this article
This is more bad news. More peoples jobs going.
We dont work for them so its not a worry for us. The only people to blame are Nokia themselves.
Isnt that picture of a test facility, where the machine punches the keys from all angles to ensure good QA ?
---