Nokia builds a new manufacturing site in Vietnam
3 March 2011 by Olav Hellesø-Knutsen
This week Nokia announced that they are planning to open a new manufacturing site in Hanoi, Vietnam. The new factory will be Nokias eleventh factory
Nokia has not given up yet. The company is still the worlds largest manufacture of mobile phones. They were the market leader in smartphones in 2010 but that hegemony changed during the last quarter in 2010. Looking at the smartphone operating systems, number of Symbian phones shipped worldwide during 2010 was 111 million while Android on second place was sold in 67 million units. Nokia sold a total of 461 units during 2010. Leaving the rest 350 million units in the feature phone category. That is a lot of mobile phones. It is close to one million feature phones per day!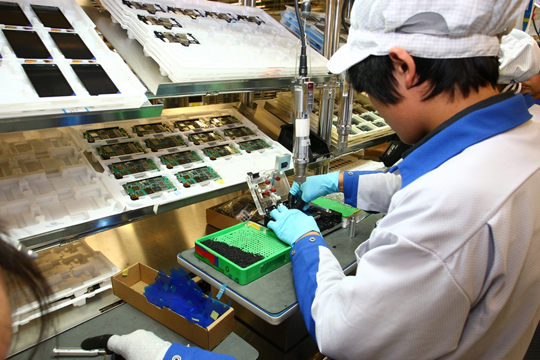 Nokia now obviously need more production capacity and they have choosen to build a new factory in Vietnam. The new factory will cost EUR 200 million with further sizeable investments later. According to Nokia, 3.2 billion people still do not own a mobile phone while 3.7 billion do. Less than half of the 3.7 billion people owning a phone use it to access Internet. Nokia wants to be a major player in connecting the next billion people to the Internet via the phone. If all the other major phone manufactures are aming their focus on smartphones, Nokia could very well be the only one of the top 5 manufacture still making phones for growth markets.
The most notable markets are Brazil, Russia, India, Indonesia, China and Africa. Nokia's strategy is to put mobile devices into the hands of those users. Around 70 percent of the worlds population is currently not online but many of those will choose the Nokia brand to connect to the Internet and experience mobile apps for the first time.
---
Alternatively post this in the Esato forum
Please sign in to your Esato account to leave a comment regarding this article
---