LG might be working on a flagship model competing directly with the Galaxy S III from Samsung
10 April 2012 by Olav Hellesø-Knutsen
Even though the Samsung Galaxy S III is still just a rumoured phone model, sources say that an unannounced D1L smartphone from LG will compete for the same customers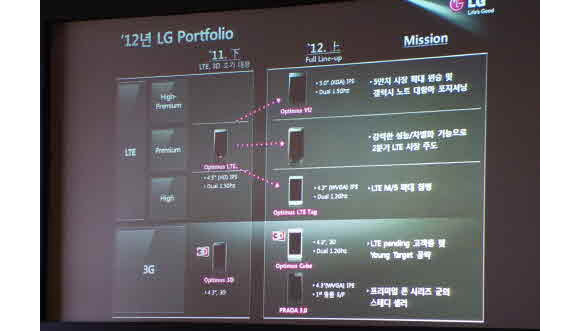 The Korean newspaper Digital Daily has reported that a 4.7-inches smartphone from LG might compete for the same customers. The rumoured LG model with code name D1L is supposedly equipped with a S4 Snapdragon processor from Qualcomm. The MSM 8960 platform has a dual-core Krait processor clocked at 1.5 GHz with a Adreno 225 GPU.
D1L will be launched in May according to the newspaper. It has a large 4.7-inches display with a 720 x 1280 pixel resolution. The LG D1L will run on Android 4.0 Ice Cream Sandwich. A LG official confirmed that the company is working on a phone model with the code name D1L, but refused to give any further comments.
---
Alternatively post this in the Esato forum
Please sign in to your Esato account to leave a comment regarding this article
Dual core fight with quad core? Anyway i already got my HTC One X~
Yes, dual-core can
beat
quad-core processors. Most mobile apps does not utilize multiple cores very well.
LG produced some phones with good hardware in the past, but they then spoiled them with the software.
I cant speak for the rest of the world but i dont think anything LG will do will work all that well in the UK. Being a phone geek i observe people every day who come in the store i manage and i can usually identify any manufacturers phone even if i cant ID the model and very rarely these days are there many LG handsets out there in peoples hands.

---