Kate Moss stars in new ad to launch Virgin Mobile Contract
21 December 2005 by axxxr
Virgin Mobile is today delighted to announce the online premiere of its new ad to launch its Pay Monthly Contract, which stars the world-famous supermodel Kate Moss,British television premiere will be at 6.45pm on Christmas Eve.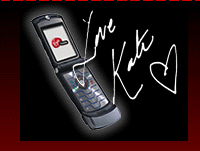 The ad, in which Kate is seen using a Motorola RAZR V3i phone, will be available to view online from midday today, 20th December, at www.katemosscontract.com. The commercial's British television premiere will be seen at 6.45pm on Saturday 24th December on the ITV network, during Ant and Dec's Christmas Takeaway, and will then be seen in the highest profile spots from Christmas Eve to New Year's Eve on the ITV network, Channel 4, five, and satellite channels.
'Kate Moss Contract' sees Kate relaxing at home and making tea, when she receives a call on her Motorola RAZR V3i phone from a man named 'Kyle'. Kyle tells her that he has found the perfect contract for her, and goes on to discuss with Kate the merits of the contract he has secured on her behalf. By the end of the ad the viewer learns that Kyle is in fact in a Virgin Mobile store, and the contract that she has been looking for all this time is a new Pay Monthly Contract from Virgin Mobile.
Virgin Group's Sir Richard Branson said: "I have known Kate Moss for 18 years, and am a huge fan of hers both personally and professionally. She is undoubtedly the best model in the world and I was thrilled that she agreed to work with Virgin Mobile. She looks absolutely stunning in the new Virgin Mobile ad and she will impress a lot of people with her natural beauty, acting skills, great comic timing and her ability to poke fun at herself."
James Kydd, brand director of Virgin Mobile, said: "If ever there was a commercial of the moment, this is it. Kate Moss is, quite simply, brilliant."
The ad was directed by California-based Paul Hunter, who had previously directed Virgin Mobile's Busta Rhymes' ad in the 'Devil Makes Work For Idle Thumbs' series. His impressive catalogue of work has also included the 'Lady Marmalade' video from the soundtrack to Moulin Rouge, the video for 'Me Against the Music' featuring Madonna and Britney Spears, and the feature film Bulletproof Monk starring Chow Yun-Fat and Seann William Scott.
Paul commented: "I was very impressed with how prepared Kate was, and how much fun she was to work with. She was spontaneous and light-hearted, and she brought a real star presence to the shoot.'
The ad was created by RKCR/Y&R, with communication planning by Goodstuff and media buying by Manning Gottlieb OMD. Viral and buzz marketing was managed by Digital Media Communications (DMC). www.katemosscontract.com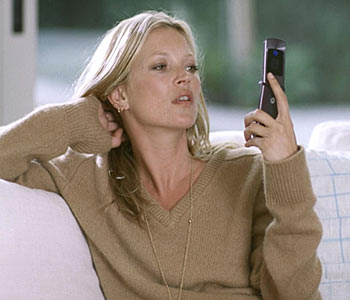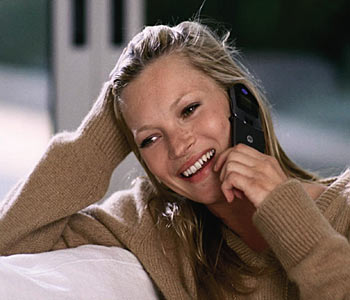 ---