Virgin Mobile reveals that mobile phones are the new Confession Boxes
6 December 2004 by axxxr
Virgin Mobile has revealed that the days of visiting church to confess your sins are becoming a thing of the past, as mobile users are now turning to their phones to own up to their worst sins.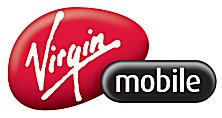 Virgin Mobile Bites features a service called 'Sin to Win', in which customers are invited to send in their sins in order to relieve themselves of a guilty secret, and to be in with a chance to win prizes for the best confessions.

The response to 'Sin to Win' service has been staggering; since Virgin Mobile Bites launched in August 2004, more than 10,000 people have used their mobiles to send in confessions, highlighting the desire for a high-tech solution to the guilt brought about by the deadly sins.

The sins submitted range from white lies to sexual deviancy. Virgin Mobile has identified that modern sins seem to fall into four categories: practical jokes, random acts of cruelty, revenge, breaking the law and sexual misdemeanours.

Practical Jokes
One employee 'confessed' to his boss that he had been burgled, to avoid a telling off for being late. But when the office made a collection for him he felt too embarrassed to own up to the truth.

Some confessions have more serious consequences; one sinner admits to 'phoning his brother and pretending he had won a big cash prize'. The joke backfired when his brother borrowed money, quit his job and even told the local press he was a jackpot winner!

Random Acts of Cruelty
One Virgin Mobile customer confessed to upsetting his four-year-old cousin by telling him there was no such thing as Father Christmas, and an office worker who put a massive dose of laxatives into the tea urn at work and stole all the toilet roll.

Revenge
A lot of sinners admit to acts of revenge. One subscriber confesses she burnt all her ex's clothes and CDs. While, after a row, a disgruntled girlfriend cleaned the loo seat with her partner's tooth brush and left it in the bathroom for him to use.

Breaking the law
Some even admit to breaking the law – one subscriber confessed he was "totally mad" to do 192 mph on his R1 motorbike while speeding along the M3 motorway. One Virgin Mobile customer confessed to stealing his brother's bike and selling it to make some money.

Sexual Misdemeanours
One anonymous sinner admitted that his mate caught him in bed with his mate's mum and his girlfriend. Another spread a rumour that her boyfriend was having an affair with her best mate, purely to find an easy excuse to dump him!

One rather ingenious sinner dumped his ex (after cheating on her with her mate), but a week later was so broke he rang her, got her to pay for a night out with her thinking we were getting back together, then promptly left next morning without a word.

Lastly, and perhaps most intriguingly, one sinner confessed the following:
"I slept with my girlfriend's dad."

All sins are rated by other Virgin Mobile customers and winners are chosen from the most popular ones. Prizes include CDs or booze worth £50.00.

'Sin to Win' is part of Virgin Mobile's new BITES entertainment service, enabling customers to liven up boring moments with amusing little time wasters. BITES is a cross between a celebrity gossip magazine and an infotainment service on your phone.

John Conlon, product manager for Virgin Mobile Bites, said: "Virgin Mobile's Sin to Win service has been hugely popular, proving that there is a demand for a high tech solution to the confession box, meaning that you can now confess your sins wherever you are."

Psychologist Dr Ann Macaskill from Sheffield University said: "It's certainly true there are few opportunities for confession now. In a traditional religious setting they say confession is good for the soul - you share the burden, you get rid of the guilt. It's about offloading, when people vent their feelings they feel better.

"In this more technological age sending a text is having the same effect. It's a chance to get it all off your chest and induces a guilt-releasing feeling. It's like "I've said it aloud" - you're admitting to your guilt. It's no longer a big secret - you've shared it."

Another entertainment offered as part of the Bites service is 'Worse for Wear' – users send in funny photos taken on their mobiles of drunk pals. They can also play a game called Beauty or Beast. Those who answer questions correctly undress a sexy woman but those with the wrong answer are presented with an ugly woman.


---