DoCoMo Unveils 14 New 3G Handsets
13 October 2006 by axxxr
NTT DoCoMo, and its eight regional subsidiaries today announced 14 new 3G FOMA handsets-the 903i series, SIMPURE series and N902iL.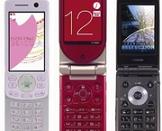 All 11 new 903i handsets provide a wide range of entertainment functions. They are equipped for DoCoMo's Chaku-Uta Full full-track music-downloading service. Five models can play tracks transferred from PCs that were used to download music from sites such as Napster™ Japan, which offers unlimited access to approximately 1.5 million downloadable tracks for a flat rate. HSDPA-capable models work with the Music Channel™ service, which enables up to two music programs to be downloaded automatically during the night, and the expanded i-motion™ video clip for downloading up to 10MB files. All models are compatible with Mega i-appli rich applications, and some are also equipped for "One-segment" digital terrestrial broadcasting.
The new 903i series offer a number of improved conveniences for daily life. They have IC cards with triple the storage capacity of conventional models, and they come preinstalled with software required to use DoCoMo's DCMX™ mobile credit card on DoCoMo's iD™ platform. Six 903i models are equipped for the Keitai-Osagashi Service, a GPS service that enables a misplaced handset to be located with a PC.
Various communication features have been upgraded in the 903i series. All models can send mails with attached files totaling up to 2MB. They also can be used to create and send highly decorative Deco-mail™ Pictogram messages containing high-resolution icons that come preinstalled in the phones or are available separately via download. All 903i models are equipped for advanced PushTalk™ walkie-talkie communication, and six models are compatible with 3G international roaming.
The SIMPURE series offers two compact models for users who prefer easy-to-use handsets without highly sophisticated functions. The SIMPURE L1 is compatible with DoCoMo's WORLD WING™ international roaming service, while the highly simplified SIMPURE N1 is equipped for just basic functions, such as voice and mail.
The N902iL is a dual-network model that can switch automatically between the FOMA network and wireless LANs. Targeted at corporate users, the model offers communication speeds of up to 54Mbps (IEEE802.11g standard), and increased voice quality and more users being able to make voice calls at the same time (IEEE802.11e) on WLANs. Its full browser views both PC websites and company intranets. Security features include biometric authentication (user's face) and compatibility with DoCoMo's Omakase Lock™ remote locking service, as well as the Data Security Service™ for backing up phonebooks and other important data on a network server. The model can function as an e-wallet, timecard and personal identification card for accessing restricted areas. It will also double as a VoIP mobile phone on an in-house WLAN that is equipped for DoCoMo's PASSAGE DUPLE™ service and the business mopera IP Centrex service scheduled to start in November. The N902iL is expected to be marketed next spring through DoCoMo's corporate business division and partner companies.
The 14 new handsets are part of DoCoMo's plan to unveil a total of more than 20 handsets, including new models in the 703i Series, by the end of March. www.nttdocomo.com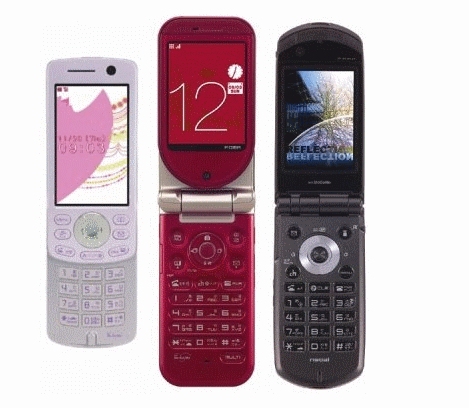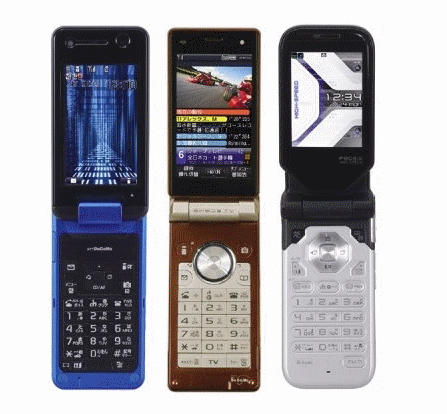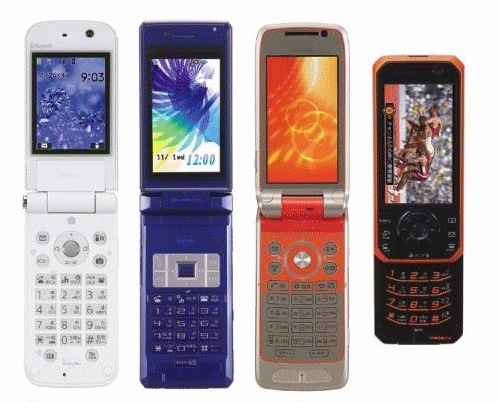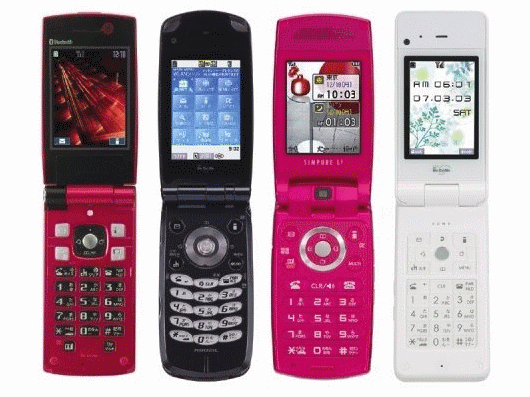 ---