Australian court ask Apple to prove lower iPad sales caused by the introduction of Samsung Galaxy Tab 10.1
6 September 2011 by Olav Hellesø-Knutsen
Latest in the case between Apple and Samsung where Apple are accusing Samsung for stealing ideas from iPad. A court in Australia has asked Apple for evidence of lower sales caused by the Galaxy 10.1 tablet. Apple might have to show iPad sales figures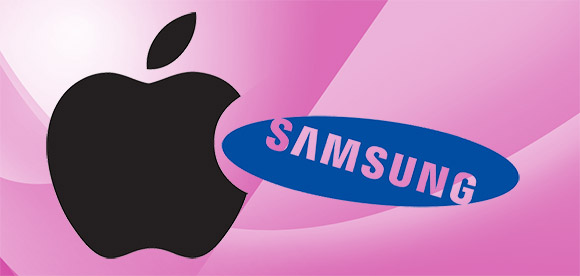 Apple has been after Samsung the last couple of months. Several courts in Europe, U.S and Australia has forced Samsung to shot down the distribution of tablets and smartphones because the Samsung devices looks and behaves too similar to iPad and the iPhone. Apple claims that Samsung has copied ideas, design, packages and user interface from the i-products and that Samsung are violating Apple intellectual properties. The IFA electric trade show in Berlin last week was the latest incident where Samsung had to remove the brand new Galaxy Tab 7.7 inch tablet from the Samsung stand.
Today, a court in Australia has told Apple that they will have to prove to the court that the Galaxy 10.1 tablet has hurt the sale of iPad and iPad2 in markets where the Galaxy 10.1 already are for sale. U.S and UK are some of these markets. One way this could be proven is to give the court access to the sales figures for the two iPad tablets. If Apple fails to come up with falling sales figures or other relevant information proving that the Samsung Galaxy 10.1 tablet has been the reason for lower iPad sales, the Federal Court Justice Annabelle Bennett will not be able to draw any positive assumptions of Apples claims.
Samsung's lawyer told the judge that People want an Android product, so they will buy an Android product and that the Galaxy 10.1 not has hurt the sales of iPad and iPad 2. Samsung has agreed on delaying the introduction of the Galaxy Tab 10.1 to the Australian market until the end of September to let Apple get the chance to come up with a reply to the court order.
---
Alternatively post this in the Esato forum
Please sign in to your Esato account to leave a comment regarding this article
apple are such a joke, just let bloody samsung sell it, plus the ipad has sold heaps so drop it apple you suck!
Does Apple not realise there is something called competition out there?? Do they not realise that from many many years ago companies have always copied ideas?? It's like the bloody playground with Apple. I give you an example. I make a Blue Ray playing with 3D built in then so other manufacturers do the same. So where is the right for all them to sue?? It is pathetic. It is like Apple sitting next to Samsung or HTC in the classroom at school and saying SIR SAMSUNG IS COPYING ME. i have lost respect for Apple totally now.
Apple are burning their own bridges, one day/year this will all come to bite them horribly in the backside.
The day ALL Android OEMs decide they have had enough they may all go at Apple at once it will get very ugly for them, Apple aren't all that powerful in terms of patents and they know it.
They will run out of people and things to think of in terms of suing. Only in America eh?? Like people suing tobacco manufacturers for becoming ill. Duh

I know its not the same but you get me drift.
Not to worry folks Apple will get what's coming to them and their greed will be their undoing mark my words!
Yeah yet people will still buy the EyePhone

On 2011-09-08 16:02:00, Bonovox wrote:
Yeah yet people will still buy the EyePhone


reminds me of an episode of Futurama.
So apple is becoming a bully kid to Samsung, attacking them from all courts from all parts of the world, i bet Apple is using all their profits to fund their suing just to bring Samsung to its knees which will never happen

[ This Message was edited by: razec on 2011-09-09 01:43 ]
And their doing it to HTC

On 2011-09-08 15:23:33, Tsepz_GP wrote:
Apple are burning their own bridges, one day/year this will all come to bite them horribly in the backside.
The day ALL Android OEMs decide they have had enough they may all go at Apple at once it will get very ugly for them, Apple aren't all that powerful in terms of patents and they know it.

I like what you are saying, kinda like ganging up on a bully after he has terrorised most of the good guys. I can see it happening.
I wonder how in the world are they going to prove that the Samsung tab has adversely affected their own iPad. I like what the Australian court did here, instead of being bullied by the Apple lawyers

it gave them a tricky assignment that is near impossible to prove.
So so stupid. Apple seem to not understand the word COMPETITION
The whole thing with the patents for form factor is absurd... I don`t know how and why enyone will agree to patent form factor in any industry. After all - all TVs look like TV, all laptops look like ones.... isn`t it natural a tablet to look like one?! I don`t understand how any court of this planet will rule in favor of Apple, but I guess I`m wrong... so it`s not Apple fault, it`s the whole society absurd laws.
I'm keen for anyone to explain why Apple is at fault to protect that which has already been granted to them by the applicable process

I have no loyality/affiliation with Apple but I don't get these recent postings when all they are doing is trying to protect that which has already previously been granted to them? I'm sure if any of you came up with a design which you protect with a patent you would then expect the courts to deny any similar claim?
Apple can't, and are not, applying for protection against what has not already been granted to them, so anyone now complaining about patents owned by Apple are way past their opportunity for such complaints and to most now appear to be without forsight and just have sour grapes.
Surely any argument here is about the judicial process of granting IP etc rather than the claiment subsequently trying to protect their IP?
Legally, you are right and they have a leg to stand on.
My problem with Apple at the moment, and I never questioned the design patent even though I find the patent controversial, is that they are too eager to sue. They have been suing almost everybody and it has got to a point where I'm fed up with them.
It seems every time you read up on tech news you get 'Apple sues this or that company' and it's annoying. I am actually beginning to wonder if I need to support this greed by purchasing the iPhone 5.
Let's be honest here, masseur, what they are doing to Samsung is not really protecting their design but to 'kill off' the competition. It is clear, at least to me, that Apple aren't comfortable with serious competition which is odd considering that they sell quite a lot. Samsung is a serious threat to them and everybody else and they are trying their damndest to derail them. They should just let us have a choice, if their product is good enough then it will sell regardless.
I'm really beginning to hate Apple.


You really think that patenting design is something normal? Or even worse, ideas? There are some designs that are worth patenting but it's like 0,01% of all designs. Let's face it, iPad is nothing original, rectangular shape with screen taking most of the space is nothing worth patenting! Just tell me how different iPad is compared to this pad from HP (year 2003) (iPad has less feature's, yes, and is more thin, wow, soooo innovative)

Now let's go to ideas, this is really messed up. To patent a way user scrolls through gallery? Really? I'm glad nobody patented the way we scroll web pages with mouse scroll wheel... If it comes to ideas, it's pretty normal, even common to patent technology used to fulfil the idea. For example we all know such device as speaker. They are very common, they are very similiar. The idea is the same, but the technology to provide the best sound is different, and that's something worth patenting, not the idea to provide sound like this.
Or another example, sollar collector, the idea is simple, and again You can't patent idea of getting energy from sun, it would be just stupid. What is special about it, is that each company that provides sollar collectors, uses different fluid. One is more efficient than others etc. And that is worth patenting, technology, not the idea.
And this is why I think many people hate Apple including me. The hate goes also for German court and US patent system for excessive stupidity.
@admad
I take it your entire post is directed at masseur?
I am asking cause I can see the uncertainty that may be caused by my statement that I didn't question the design patent. I did go on and write I thought it was controversial. What I didn't question is that it was awarded, I did not agree with it being awarded but unfortunately it makes it legally binding.
The question is how in the world did Apple convince anyone to grant that patent.
This brings in the issues of money and power. Maybe the patent issuing process or criteria should be reviewed so that we don't get silly patents being used to sue other manufacturers.
LG & Samsung are two companies who have long copied designs from each other. you do not see them suing the ass off each other. Sorry yes masseur business is business but ALL manufacturers get ideas from each other. Most touch screen phones look the same and have a home button like the iphone. I think Apple should get off their high horse and accept the competition.
it seems you agree that most companies copy each other, even citing Apples home key as a direct likeness which somehow proves their point!

clearly Apple are testing these waters to determine limits of copy-ness and who can blame them if they have managed to obtain the relevant patents?

Again, it does not come down to an individual company suing another but moreso, the laws that provide the ability for a company to do so.

Competition (as you keep repeating) is one thing, but companies have shareholders and the like to satisfy and thats what makes the difference when it comes to situations like this in protecting a companies law given rights.
@masseur
Protecting patents is not the problem I have as they have an absolute right to do that if that particular patent belongs to them 100%?after all no one should be able steal or copy what rightfully belongs to you but when Apple are stepping over the mark and tampering and manipulating the evidence and even claiming they invented table PC's is a step too far. In regards to patents Apple are also in breach of many this is why HTC is now also taking them to court you see these things go both ways and many patents are not solid as a even a minor cosmetic or technical change can constitute as a brand new design and IP.


On 2011-09-10 13:39:32, masseur wrote:
it seems you agree that most companies copy each other, even citing Apples home key as a direct likeness which somehow proves their point!


Hmm,so every manufacturer who puts a home menu button on their touch screen phones is breaking the law?? What about an on off switch?? Come on,where does it end??

Its not all that bad for Samsung in Germany after all

http://www.androidpolice.com/[....]itter&utm_source=AndroidDigest
Still stupid
---