Android Market paid apps now available to users in 131 countries
13 May 2011 by Olav Hellesø-Knutsen
Google announced the expansion of paid apps in Android Market to users in 100 more countries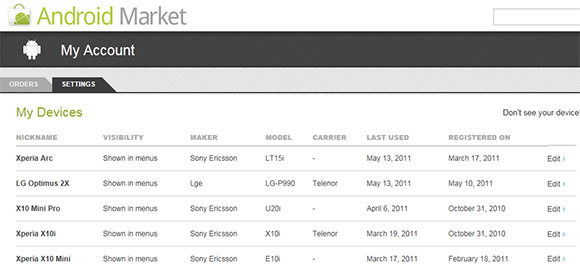 Previously, paid apps in the Android Market was available only to 33 countries. These 33 countries, such as US, allmost all European countries, Singapore, Taiwan, South Korea, Australia, Canada, India, Pakistan and Hong Kong will still contriubute most to the wallet of developers of Android apps. We do not think that selling apps to Malta, Luxembourg, Nigeria and Uzbekistan will increase revenue exeptionally.
Adding populated countries such as the Phillipines and Indonesia expands the number users but these are probably not those spending most money on world wide stores like the Android Market.
But users in China, the worlds largest country, all are still not able to access paid apps. Maybe Google did not want to follow the sensorship instructions given by the Chinese government?
---
Alternatively post this in the Esato forum
Please sign in to your Esato account to leave a comment regarding this article
Yep got it here in South Africa last week.
android app store had maximum number of free apps, bt it seems that they too wish to go in for a revenue race with Apple
---